In today's world, all businesses must pursue digitalization. Besides the obvious restrictions enforced by social distancing protocols because of Covid-19, the benefits and advantages of digital transformation are not something you can look over. Nearly every aspect of life moves to digital spaces, from cryptocurrency to remote work setups. However, those advantages do not come without a few risks. Every business pursuing digitalization will find out that threats are aplenty in the digital world. While the overall transition might be good for your company, you must avoid taking any chances.
Digital security is necessary for businesses pursuing digitalization, but every area might require specific measures that might end up being costly. Fortunately, you can take digitalization one step at a time, and these assets will likely be the first ones that require investments in protection.
Sensitive Business Data
One of the best benefits of digitalization is streamlining the collection and segmentation of data. Business information comes in many forms, and it could be a headache if you have to store all of them in one location. Fortunately, you can find many digital storage solutions. Those tools allow you to sort data faster, making retrieval a seamless and efficient process that doesn't involve collecting cleaning too much dust away from storage boxes. However, among those business assets include sensitive data.
Customer information includes private information like credit card details, personal addresses, and other valuable data. Digital storage solutions can handle collection, even having their respective security measures to protect them. However, business owners must not take cybersecurity on sensitive business information lightly. There might be a few situations where cyberthreats can break through the service provider's defenses. Once those sensitive pieces of information reach the wrong hands, the consequences for your business might be significant.
Fortunately, you can add a layer of protection through encryptions and programs, limiting access and making it more challenging for hackers to break through your barriers. They might not even have enough time to go through all that without your IT security team identifying their presence. If you do not have the funds for an in-house IT team, securing ServiceNow security operations is the best alternative.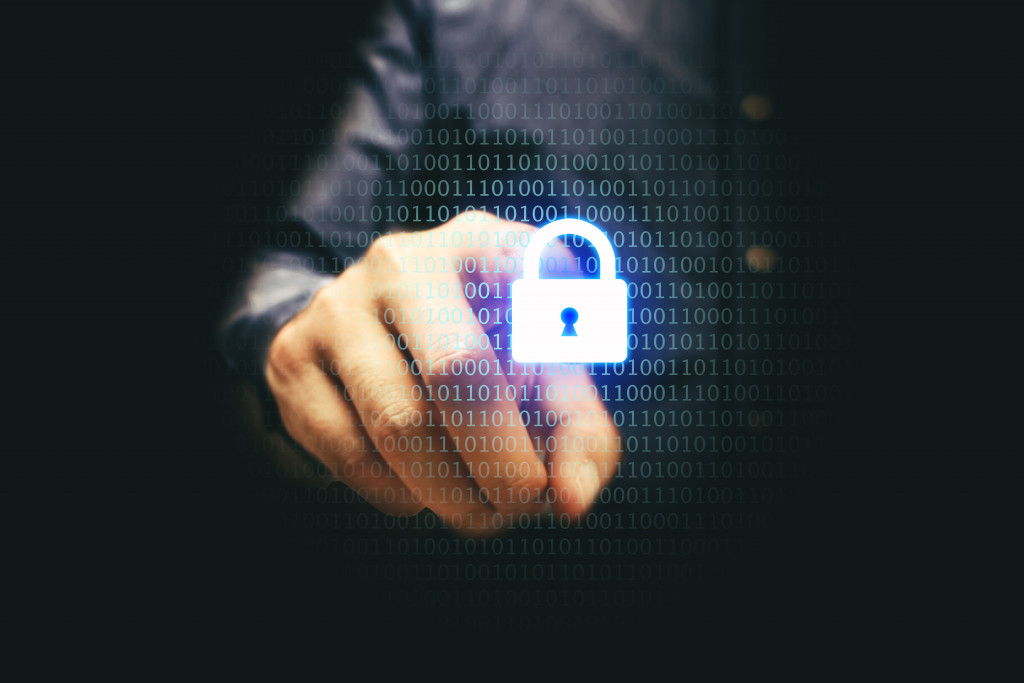 Business Website
The business website is the foundation of digitalization. It is a crime to your employees if you don't have an online presence now, more so than a website. People rely on the internet to tell them what they need to make a purchase. Unfortunately, having no website means your business rivals will have the upper hand.
The business website contains all the necessary information to attract and engage customers. They will be the source of blogs, client testimonials, product reviews, FAQs, contact info, and more. The sites will provide more than enough to provide you with enough attraction. However, cyber attackers can identify small businesses in the initial phases of digitalization. As a result, business websites become prime targets for hacking, which might badly end the company.
Businesses must ensure protection for their website, making it necessary to set up an IT support team to guard the site. Since the website works 24/7, the security should also be on alert all the time. If you don't have the resources for the IT support team, you might have to secure managed IT service providers for the task.
IT Infrastructure
Businesses undergoing digital transformation will incorporate plenty of tools and programs that work together to create a smooth-flowing operation. Those things make up your business' IT infrastructure. Unfortunately, it means too many elements to cover, which might make it challenging for your business to onboard and protect. The IT infrastructure might end up suffering from plenty of glitches and errors, but there is a high probability that your business also receives threats from those areas. Unfortunately, the source might come from an unwilling destination: your employees.
Employees have access to digital programs and tools to ensure the company's operations work. Those are business assets, which means the information and output in those systems are essential to the company. As a result, data protection is part of their features. Employees can create secure accounts using passwords.
Unfortunately, cyber attackers might trick them into giving those sensitive details up. Phishing is a serious threat, and innocent employees might not know they are falling for the trap. The only solution is for the IT support team to raise awareness, ensuring they can take every email or message as a threat and find evidence of their legitimacy.
Businesses must pursue digitalization, even if digital threats are terrifying. Fortunately, every problem entrepreneurs experience today has a solution. If you want your business to thrive in the digital environment, these areas should always receive protection.