Bloggers were among the first to pioneer a new wave of influencers on Instagram, capitalizing on their fashion expertise and audience. Fashionistas have been taking photos of themselves since the dawn of the selfie age.
In an age where anyone can be an influencer, well-known names like Chiara Ferragni (who started as a law student), Susy Afriyie, Brad Pye Jr., Aimee Song, and Bryan Grey Yambao have become household names based on their raw fan followings.
How they earn
But how are these bloggers turning their audiences into dollars? Partnerships, sponsored posts, and affiliate marketing. Fashion blogger Susy Afriyie says that for her, it's all about finding the right brands to partner with.
"It's not even about the money, but rather the opportunities to work with brands I love," she said. "I'm very selective about where I advertise." She recently worked on an ad campaign with CoverGirl Cosmetics via its influencer network Style Coalition. Bloggers like Afriyie typically choose between one of two types of campaigns: product placements or ad campaigns.
Product Placements
Product placements are "when a brand sends you products for free in exchange for photos and posts on your feed," according to Afriyie. In contrast, ad campaigns allow bloggers to get paid for a preplanned set of social media posts and images around a defined theme or topic.
Product placements can range from $1,000 to $3,000 per post, while ad campaigns can fetch anywhere from $15,000 to well over six figures for a single campaign. Product placement deals are the norm for top names like Chiara Ferragni, but even they have been known to snag seven-figure deals through their networks or personal contacts.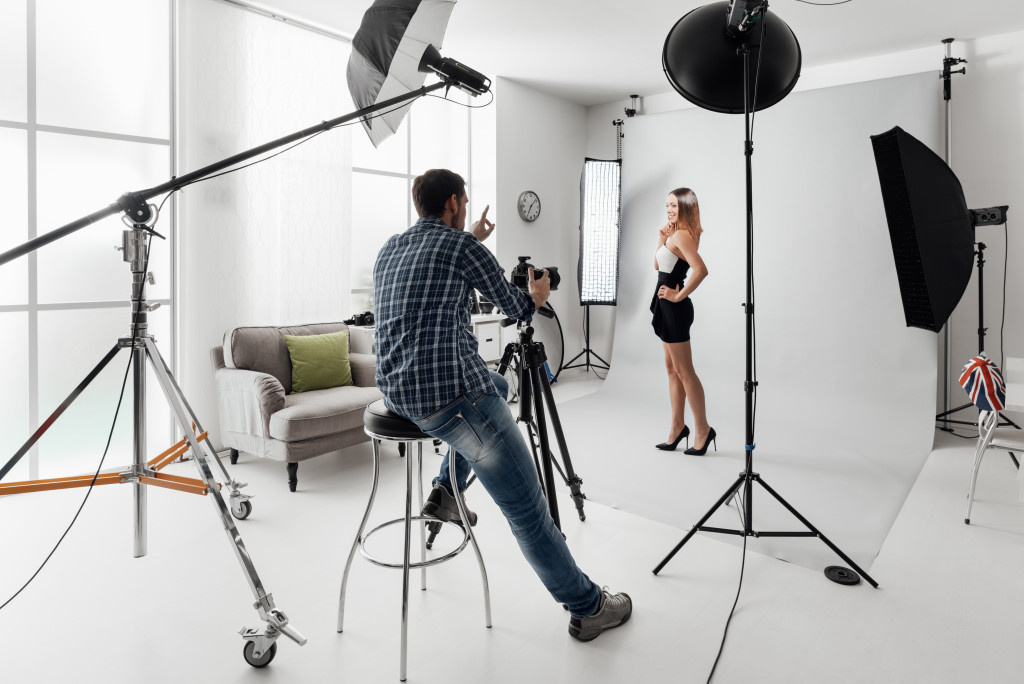 Affiliate Links
Another way that bloggers make money is by using affiliate links in their Instagram bios. According to influencer network Fanbytes, one popular program called Reward Style allows bloggers to include affiliate links in their bios, so if someone clicks and makes a purchase within 24 hours, the blogger gets paid.
For some small fashion bloggers, Instagram can be a moneymaker on its own — Ferragni originally built herself a six-figure business simply on affiliate marketing and product placements. She would feature brands like Lancôme and Benefit Cosmetics on her feed and then get paid when visitors clicked through to the eCommerce site. However, most popular fashion bloggers rely on multiple streams of income to make ends meet.
One blogger who has been able to turn his following into job offers is Bryan Grey Yambao (better known as Bryanboy). The Filipino American has worked with international luxury brands such as Bulgari, Louis Vuitton, and Cartier. He also sits on various boards for fashion brands.
Trademark
Another way that some bloggers can make money is by applying for trademarking their name as it pertains to fashion blogging itself. In 2009, Derek Blasberg registered his name as a trademark with the U.S Patent & Trademark Office. It now belongs solely to him. Blasberg said that having a trademark has prevented other people from throwing parties and promoting them as his own doing.
Tips to become a fashion influencer
Here are some tips for bloggers hoping to break into the industry:
Study the influencers who are currently working and what they're doing well — and poorly.
Research and understand affiliate marketing and product placements, as these tend to be the most lucrative forms of blogging revenue.
Understand trademark law and secure your name if you can.
Know which brands work best with bloggers. For example, Ferragni primarily worked with cosmetics companies such as Lancôme Paris at first until she made the move into fashion retail like the Banana Republic.
Be business-savvy: know how you will monetize your blog from Day 1 and build a sustainable career that will last.
Develop your style, but don't be afraid to try new things based on the tastes and preferences of your audience. Your look is not just about you — it's also about what they want to see from you. For example, if your aesthetic is hip-hop and you want to show that in your style, wear something trendy, like baggy trousers, printed big tees, and a hip-hop pendant to complete the look.
Work with local stores or brands on giveaways and events, create affiliate programs for your products or classes, and work with brands on sponsored posts. The possibilities are endless, so have fun experimenting to see what works best for you and your audience.