Businesses are increasingly reliant on their websites to attract customers in the digital age. A well-designed website can provide customers with all the information they need about a company's products and services and make it easy to place orders or contact the company for more details. In addition, a good website can help businesses build a solid online presence, which can be important for attracting new customers.
Unfortunately, not all businesses have effective websites. Some websites have poor designs, are challenging to navigate, or don't provide the information customers need. As a result, these businesses may lose out on potential sales.
Businesses that want to make sure their website is effective should make sure it includes the following features.
Excellent User Experience
The first feature that all businesses should include on their websites is an attractive and user-friendly design. The website's design should be modern and easy to navigate so that customers can quickly find the information they need. It will help increase visitors' chances to spend more time on the site and eventually make a purchase or contact the company with questions.
Businesses should also ensure that their websites are adaptable to mobile phones. With an increasing number of people using their mobile devices to access the internet, companies must provide an optimized website for mobile devices. It will ensure that all customers can view the website correctly, regardless of their device. Additionally, businesses should consider using responsive design techniques so that the website adjusts its layout based on the size of the screen used. It will provide a more optimal viewing experience for customers on all devices.
Fortunately, you can hire a website designer with the skills and expertise to create a user-friendly site.
Products or Services Page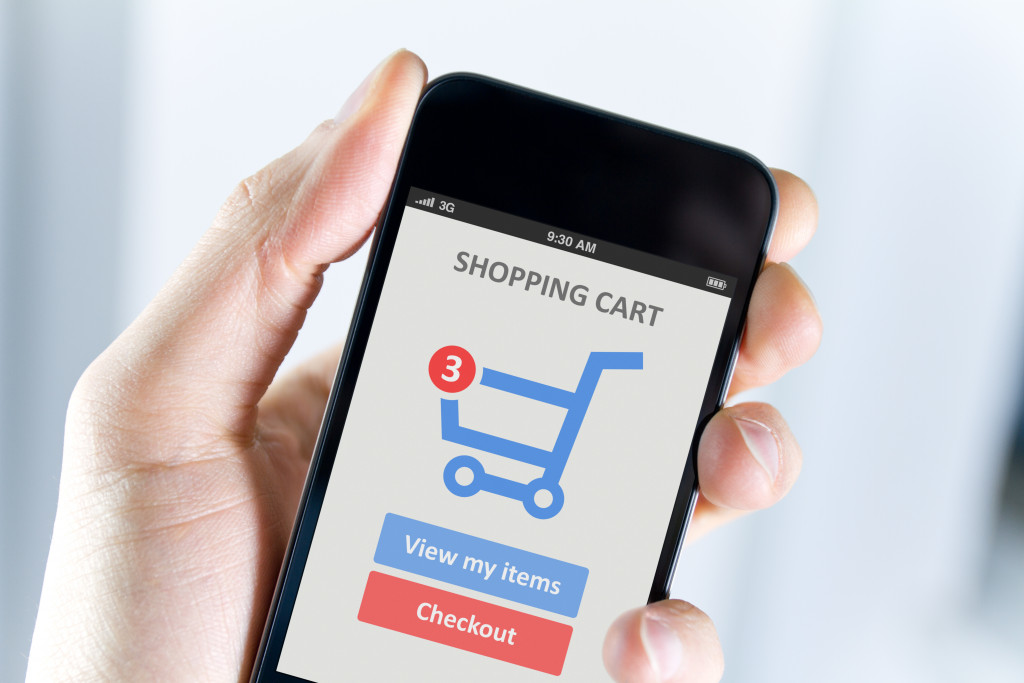 Another essential feature of a business website is a page that provides detailed information about the company's products or services. It should include high-quality images of the goods and information on their features, benefits, and prices. Businesses can also highlight customer reviews to help potential customers make purchasing decisions.
Additionally, this product or service page should be easily accessible from other pages on the website. The strategy will ensure that customers can easily find it during their online shopping experience.
Customer Support
Whether you have an eCommerce site or provide another type of service, good customer support is vital to success in today's market. Make sure your website includes clear instructions for placing orders and how to contact customer support if questions arise. Additionally, it would help if you offered various contact options, such as phone support, email support, and live chat.
Finally, make sure to respond promptly to any customer communications so that customers can get their questions answered quickly and easily. By providing excellent customer support through your website, you can ensure that customers continue to buy from your business over competitors.
Company Events and Values
Your website should also include information about company events or values that customers may find important. For example, you may want to highlight your dedication to sustainability or provide information on upcoming product launches.
By including this information, you can help build a positive reputation for your business and attract more customers over time. With people valuing the businesses they support now more than ever, it is vital to show them your company's stance.
Adding the company's core values, vision and mission, and achievements to the website helps customers better understand what the business represents and its accomplishments. Additionally, it can help increase brand awareness and attract new customers.
Contact Information
Last but not least, businesses must include their contact information on their websites. It should consist of the company's name, address, phone number, and email address. Additionally, you may want to add a contact form that customers can fill out with any questions or concerns.
You can make it easy for customers to connect with your business by providing this essential information. It will help build trust and confidence in your company and ensure that potential customers can reach out if they need assistance.
However, the most significant reason you must add your contact information on your website is that customers who didn't reach your marketing strategies might ask for more details. They can come across your business while searching for keywords on search engines, or a friend can refer them to you. Regardless, having the contact information ensures you can convert those people into clients.
Your website plays a vital role in attracting new customers and keeping existing ones. By including these essential features, you can help ensure that your website provides the best possible experience for visitors. You should see more traffic and higher sales with an effective website over time!