As a rehabilitation clinic, you know that your reputation is everything. One bad review online can quickly spiral into a PR nightmare, so it's essential to be proactive about creating, monitoring, and improving your clinic's online presence. Here's how you can do just that.
Creating A Reputation
1. Make or update your website
Make sure your website is up-to-date and easy to navigate. Your website is the first impression potential patients will have of your clinic, so you want to ensure that it represents you in the best possible light. First, double-check that all of your contact information is correct and easy to find. Then take a look at your website's design and overall functionality.
2. Get active on social media
Social media is a great way to connect with potential and current patients and share useful information about your clinic. Make sure that all of your social media profiles are set up, as this is often one of the first places potential patients will look when they're researching rehab clinics. But it's not enough to simply set up accounts on all the major platforms; you also need to be active on them, regularly posting quality content and engaging with your followers.
3. Invest in SEO
SEO, or search engine optimization, is all about making sure your website appears as high up as possible in search results. And these days, with so many people using Google and other search engines to find healthcare providers, it's more important than ever to invest in good SEO practices. An agency or company specializing in rehab SEO or healthcare SEO can help you get on the right track.
If you want to begin working on your rehab's SEO yourself, but you're unsure where to start, here are some tips:
1. Conduct keyword research
The first step in optimizing your clinic's SEO is to conduct keyword research. This will help you identify the keywords that potential patients are using to search for clinics like yours. Once you have a list of relevant keywords, you can begin integrating them into your content.
2. Optimize your website's title tags and meta descriptions
Title tags and meta descriptions are HTML elements that appear in the head section of each web page. They provide information about the page's contents, and they also play a role in how the page appears in SERPs. Be sure to include relevant keywords in your title tags and meta descriptions, as this will help improve your click-through rate (CTR).
3. Create high-quality content
In addition to including relevant keywords, it's also important to create high-quality content on your website and social media. Potential patients will be looking for helpful information when they visit your site or account, so be sure to provide them with what they're looking for. Blog posts, infographics, photos, and videos are all great examples of types of content that can help improve your SEO.
4. Build backlinks
Backlinks are links from other websites that point to your own website. They play an important role in SEO because they help to improve your site's authority and credibility. When creating backlinks, be sure to link to high-quality websites that are relevant to your industry. Doing so will help improve both your SEO and reputation.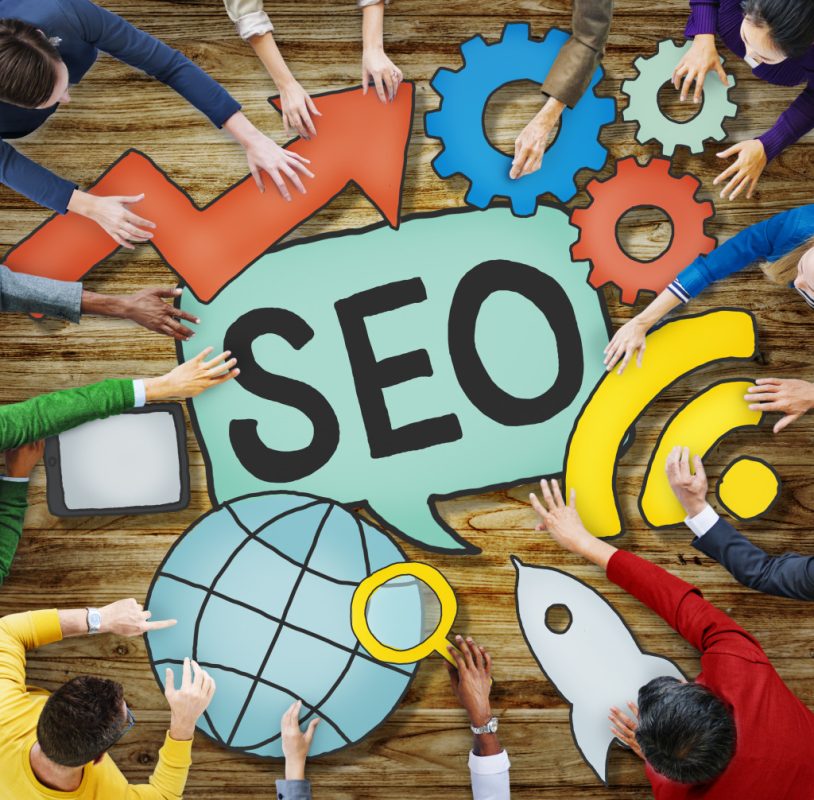 Monitoring Your Reputation
The first step to managing your rehab clinic's reputation is to stay aware of what people say about you online. There are a few different ways you can do this. First, set up Google Alerts for your business name and key staff members' names. This way, you'll be notified anytime your name or business is mentioned online.
Second, claim your business on popular reviews like Yelp and Healthgrades, then actively monitor the reviews left.
Finally, use social media listening tools to track mentions of your clinic on sites like Twitter and Facebook. This can help you track what people say about you in real-time. You can also monitor your website progress with analytics tools like Google Analytics or Moz Rank Tracker. These tools will help you track keyword rankings, traffic levels, and other essential metrics over time so that you can adjust your strategy as needed based on results.
Improving Your Reputation
Of course, creating and monitoring your reputation is only half the battle—you also need to take steps to proactively improve it. To do that, reach out to patients who have had a positive experience at your clinic and ask them to leave a review. If you receive a negative review, reach out to the patient privately and try to resolve the issue. In many cases, an unhappy customer will be willing to remove their negative review if their issue is addressed in a satisfactory way.
There's no doubt about it: these days, having a strong online presence is essential for any business—including rehab clinics. By following the tips outlined above, you can help ensure that your clinic is visible and looks appealing to potential patients both near and far. This way, they'll choose you when they're ready to take the next step in their recovery journey.