Lawn games are a popular recreational activity for friends and family. However, many lawn games and equipment can be quite costly. Fortunately, it's possible for you to make these lawn games and their paraphernalia as DIY projects that can help you save cash, improve your carpentry skills, and have fun with.
Without further ado, let's take a look at enjoyable and easy DIY lawn games:
Giant Jenga
Giant Jenga sounds exactly as it is: an oversized version of the beloved tabletop party game. Jenga involves players removing wooden "bricks" that are stacked high without having the "tower" topple upon the removal of the bricks. Buying official giant Jenga sets can be quite expensive, and it's very easy to make these wooden bricks with power tools, you need to measure, cut, sand, and coat these wooden blocks. You can even use old furniture or discarded wooden boards when making the giant Jenga pieces.
Giant Dominoes
If you have this fear of having huge and heavy blocks of wood topple over you, Giant Jenga may not be the best choice. Luckily, with the same tools, plus some paint, you can opt to create giant domino pieces instead. Regular dominoes are more of a mental game, but with the use of the entire lawn, different teams, and large domino pieces, it can be a very exciting and somewhat physical game.
Giant Kerplunk
Kerplunk is one of the classic children's board games that you can easily turn into an outdoor game that anyone can enjoy. Basically, you just need a stand, chicken wire formed into a cylinder, dowels, and plastic balls to make an oversized version of the famous board game.
Yard Twister
As the name suggests, it's twister you can do in the backyard. All you need are water-based and grass-safe spray paint to make the twister circles, and a twister game spinner which you can also craft on your own, or simply download a twister spinner app on your phone. It's a fun way to get in touch with your friends and with nature, literally.
Cornhole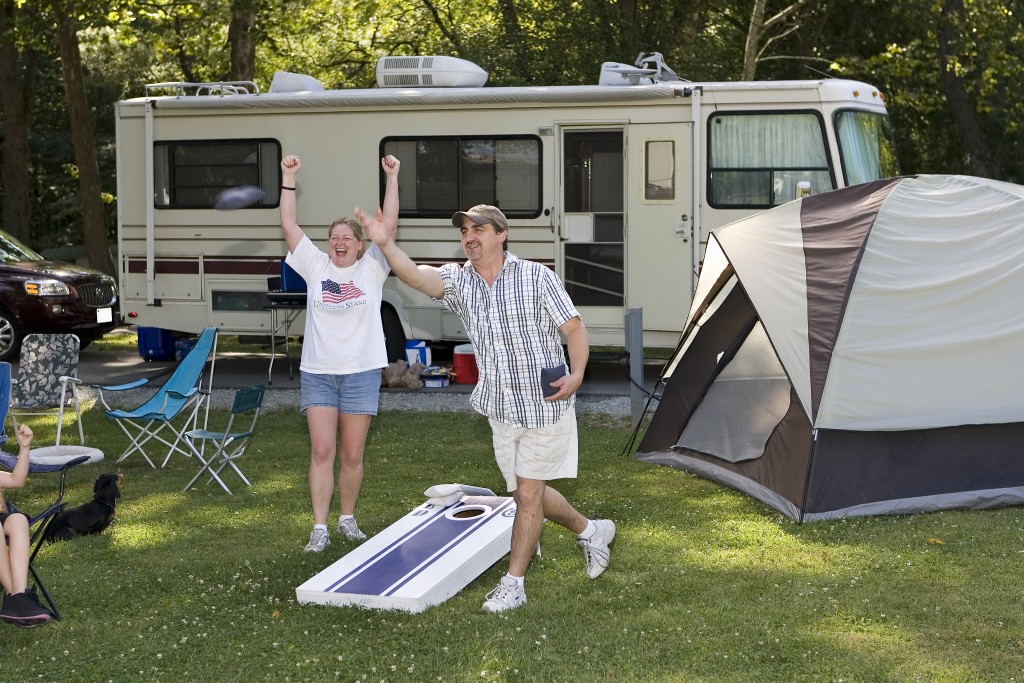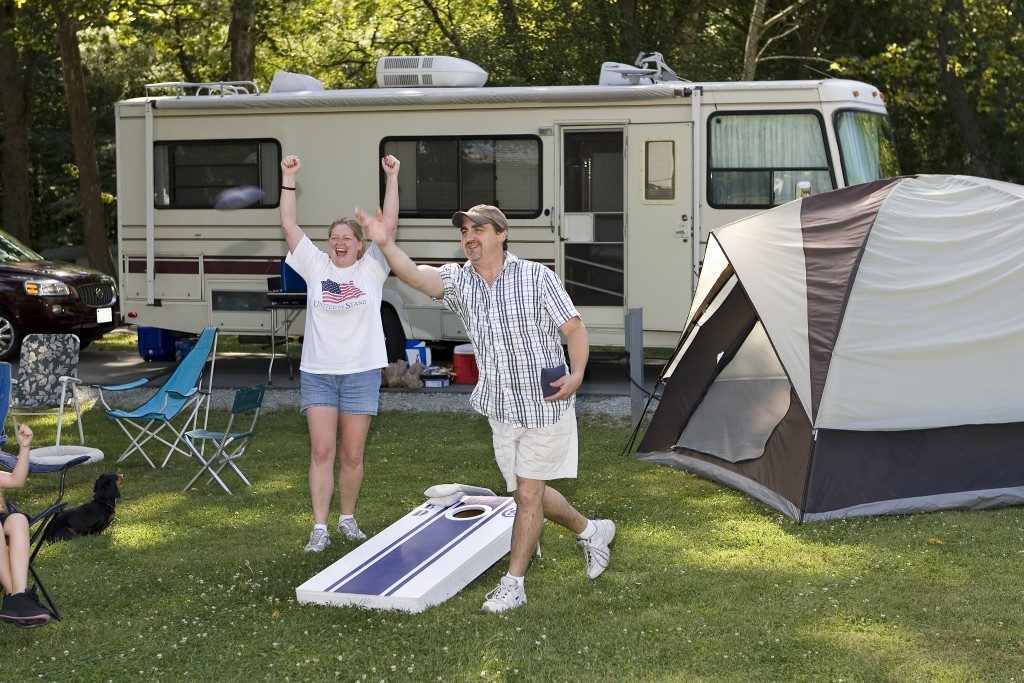 Cornhole, also known as sack toss, is a lawn game wherein two teams of players take turns throwing small bags at a raised and angled platform with a hole at the far end. The game had its roots back in the 1800s and the bags originally contained corn kernels, hence the name. It's fairly simple to build the cornhole platform used for the game as a DIY project — just make sure that you follow regulation dimensions. As for the bean bags or sacks, although it's possible for you to make your own set, the sacks used for cornhole have strictly prescribed dimensions, materials, and weight, so it's better to search online where to buy cornhole bags and purchase them.
Conclusion
Lawn games are an excellent way to build relationships and memories with friends and families. Luckily, lawn games don't require you to shell out a lot of cash, as many of them can be made in your garage or workshop. In fact, your DIY project in making these lawn games can also be something you can do with your relatives and friends and can be an enjoyable activity on their own. Regardless of which lawn game you decide to make and play, just make sure that you stay safe and have fun!