Know your target market and conduct thorough research to gain deeper insight into their needs and wants. 
Analyze the competition in the market to identify potential areas of improvement. 
Leverage professionals to create an effective marketing strategy. 
Develop a strong online presence, optimize the website for search engines, and use social media. 
Offer exceptional customer service, use customer feedback to improve operations, and leverage influencer marketing.
As a business owner or entrepreneur, you are likely always seeking new ways to reach a wider audience and grow your business. Expanding market reach and growth may seem like a lofty goal, but with the right strategies, it is achievable. This blog post will explore key strategies for expanding your market reach and positioning your business for growth.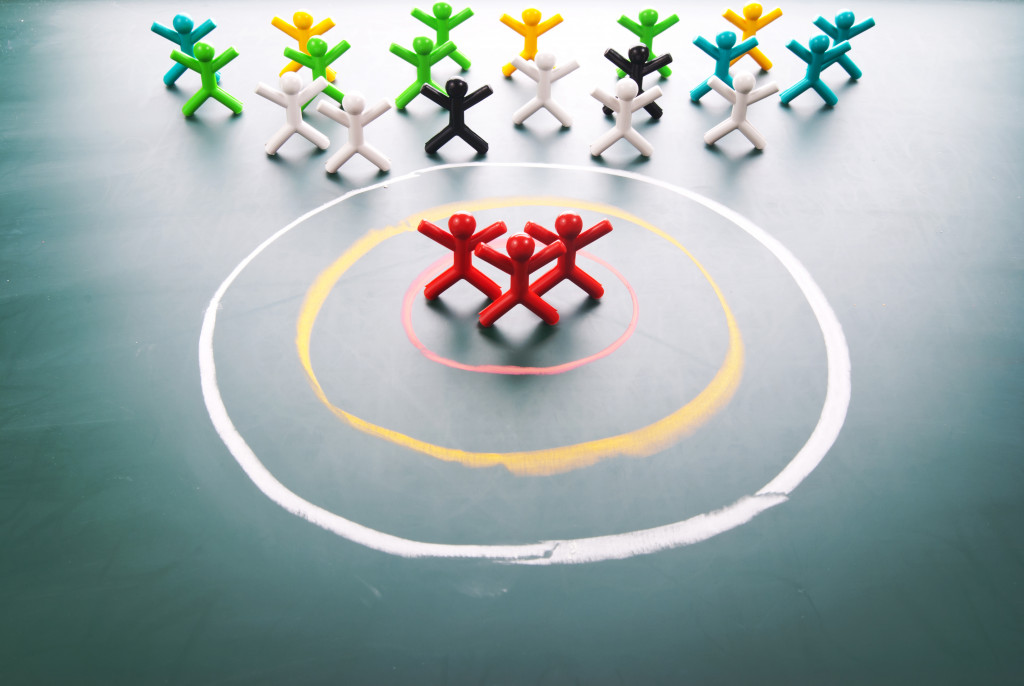 Know Your Target Market
Knowing your target audience is one of the most critical areas to focus on when expanding your market reach. Who do you want to sell your products or services to? What are their needs and wants? By conducting thorough market research, you can better understand your target customers and tailor your marketing efforts accordingly. This will help you to effectively reach and connect with your audience, leading to increased customer engagement and, ultimately, more sales.
Competitive Analysis
Another critical area to consider is competition. Research the competition in your particular market and how they market their products or services. This will help you identify potential areas of improvement or opportunities for you to take advantage of. You can then tailor your strategy accordingly, ensuring that it remains competitive and on-trend with the latest industry developments.
Work with Professionals
When expanding your market reach and positioning your business for growth, it is crucial to enlist the assistance of professionals who can help you create a strategy that works. Experienced marketing consultants can help you identify any weak spots in your current strategy and suggest improvements that will help you reach more customers and increase sales.
Positive Brand Image
Having a good brand image is essential for expanding market reach and growth. You can build a positive brand image with a reputable agency offering reliable public relations services. Customers need to recognize and trust your brand to purchase from you. Ensure that all your marketing efforts portray a positive, trustworthy image of your business that will draw customers in.
Develop a Strong Online Presence
In today's digital age, having a strong online presence is crucial for any business looking to expand its market reach. Start by developing a well-designed website that is both visually appealing and user-friendly.
Optimize the Website
Ensure that it is optimized for search engines, making it easier for potential customers to find you online. Additionally, consider using social media platforms to engage with your audience and promote your products or services. You can effectively expand your online reach and attract new customers by consistently posting high-quality content, engaging with your followers, and utilizing paid advertising.
Offer Exceptional Customer Service
Providing exceptional customer service is an excellent way to expand your market reach and grow your business. Word-of-mouth marketing is still incredibly powerful, and satisfied customers are likelier to recommend your company to others.
Trained Employees
Ensure your team is trained to provide top-notch customer service. Consider implementing a customer loyalty program to reward and incentivize repeat business. Additionally, offering discounts and promotions can be a great way to attract new customers.
Customer Feedback
Additionally, utilize customer feedback to continually improve your business operations. Responding quickly to customer inquiries and complaints demonstrates that you care about their satisfaction, which is a great way to build trust and create loyal customers.
Leverage Influencer Marketing
Influencer marketing has become increasingly popular in recent years and for a good reason. Working with influencers with a large, engaged following allows you to reach new audiences and gain valuable exposure for your business.
Similar Target Audience
Consider working with relevant influencers who have a similar target audience. This can be especially effective for businesses that cater to millennials or Gen Z consumers who are known to trust and value the opinions of influencers. Influencer marketing can help you reach a larger audience, build trust and credibility with potential customers, and drive more sales.
Passionate Influencers
Additionally, influencers who are passionate about your brand or product will be more likely to create content that shows genuine enthusiasm for your offerings, helping to increase engagement and loyalty. It's also important to note that influencers who are passionate about your brand can help drive engagement and build trust with their followers.
Set Goals
Before entering any type of influencer marketing campaign, setting clear goals for what you want to achieve is essential. This includes deciding on a budget, defining the target audience, and setting measurable objectives. Once you've established your goals, you can identify influencers who would best fit your campaign and create an effective strategy to reach your desired results.
Expanding your market reach and growing your business may seem daunting. But with the right strategies in place, it is achievable. Following the tips in the article can effectively position your business for growth and success in the years to come.