Family time is one of the greatest gifts you can give your kids. Not only does quality time build loving relationships, but it also provides a sense of security and belonging for every member of the family.
Family time doesn't need to be expensive or complicated. Check out some of these ideas next time you're looking for a fun night in with the fam.
Movie night with a twist
Hands down one of the best ways to spend some quality family bonding. Spice up your movie night by having everyone dress up and bring props based on the movie. Add some themed decorations, too like fun printables or crafts for an immersive viewing experience.
Ditch that bowl of popcorn for an actual snack bar. Set up a table or a section on your counter with popcorn, candies, cookies, and drinks. Distribute bags or bowls so each person can customize their snack.
After the movie, ask your kids about what they like or didn't like about it. Encouraging them to voice out their opinions will help develop their critical thinking and art appreciation skills.
Play dress-up
Let your kids rummage through your closet and pick outfits to try on. Better yet, prepare a dress-up box containing a selection of old clothes, pieces of fabric, ribbons, hats, scarves, and accessories. Kids have wild imaginations so you can put in pretty much anything that can be used as a prop. To make it more entertaining, organize a mini fashion show and have your kids showcase their final outfits.
Dress up play lets kids channel their creativity. A piece of fabric could transform into shawls, capes, or magic carpets. They also let your children practice their independence and decision-making skills. What's more, you don't even have to spend anything for a whole night of fun.
Play board games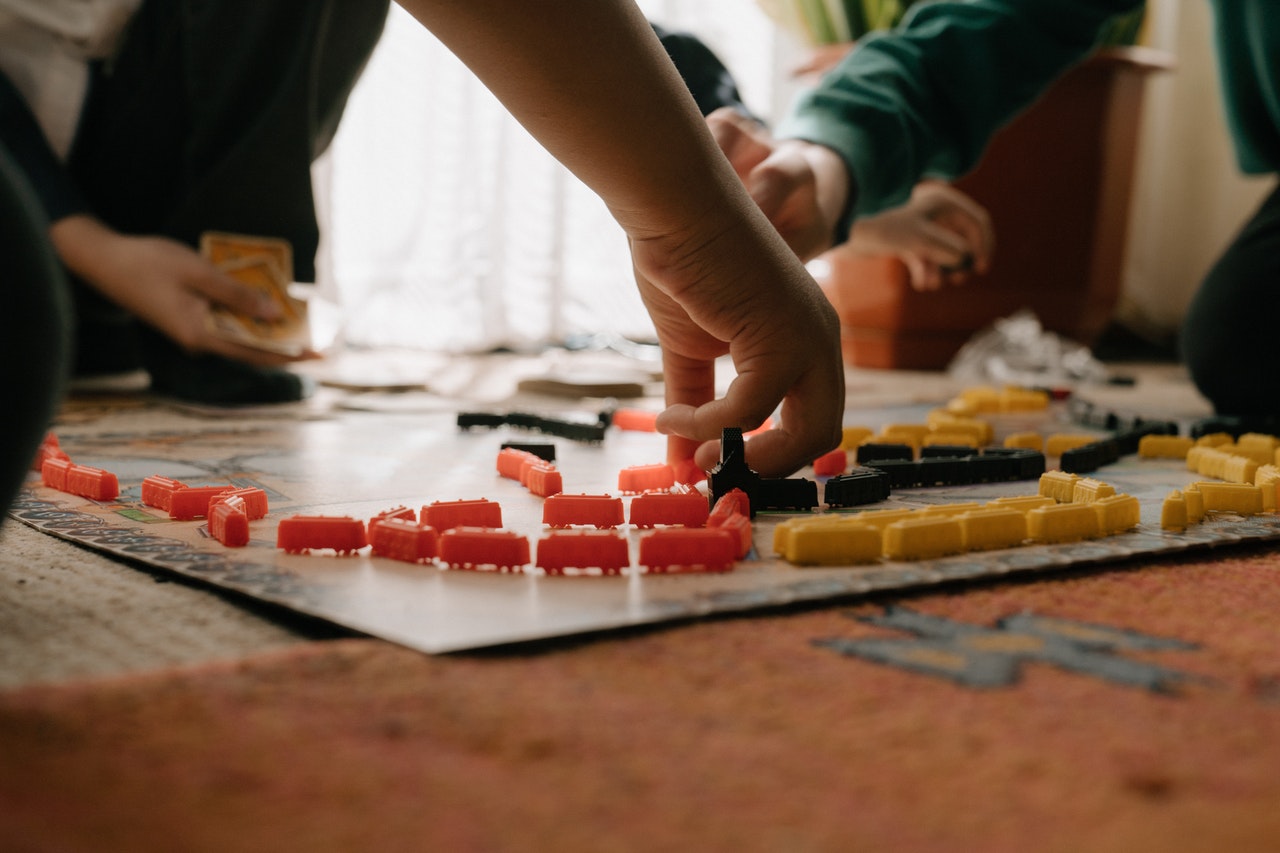 Kids nowadays are addicted to fast-paced video games. Playing board games can give them a much-needed break from electronics and some priceless bonding moments.
Round up your favorite puzzles, cards, and leather board games for a whole night of healthy competition. Add in some finger foods like cookies, brownies, popcorn, dips, and salsa. Maintain a chill and supportive atmosphere throughout to avoid fights over serious competitions.
It can be hard to decide on a particular game that everyone likes. Solve this problem by having everyone take turns picking out games. You can also divide the family into smaller groups, so everyone gets to play what they like.
Get artsy
Set up a space where your kid can experiment and get messy. Throw in some basic crafting supplies like construction paper, scissors, markers or crayons, and some glue sticks. You can also include everyday objects like fruit and vegetable slices, bottle caps, corks, and sponges to make unique prints. Simply spread, washable paint on a foam tray, dip each object in, and stamp them on paper.
You can also try sculpting with clay, paint some flowerpots and picture frames. Or spread out manila paper and work on a huge mural together. As much as possible, avoid giving direction. Let them experiment with different colors and materials on their own.
Art allows kids to develop mentally, physically, and socially. Holding a paintbrush allows them to improve their fine motor skills. Selecting colors and designs encourages them to be analytical and inventive. What's more, accomplishing an art project helps boost their self-confidence and independence.
Don't let busy schedules get in the way of family time. The key is to make it a priority and ensure every member of the family is involved. Whether it's just once a week or once a month, regular family time helps build a kind and loving home.