Online shops will never completely replace physical stores, but digital marketplaces will dominate the retail industry for the foreseeable future. People today want speed and convenience, and transactions used to take hours can now be accomplished in minutes. You can book a taxicab, buy medicine, and even pay your bills through your smartphone. With all these advancements, physical retailers need to find ways to make themselves relevant in the digital age.
If you can't compete on speed or convenience, you need to elevate the physical retail experience. But just because you want to beef up your physical stores doesn't mean you can ignore your online presence. Instead, you need to find a way to combine the two. You can make the internet work for you by providing alternative avenues for customers to reach you. In this instance, the internet can be your friend.
Few will admit this, but people still prefer to examine the merchandise before buying it. Buying clothes or jewelry online isn't the same as buying software that you can download right away. Online shopping, while convenient, is also risky. Unscrupulous sellers have scammed many shoppers. If you're committed to providing a good service, you can elevate your brand to greater heights. Here are a few tips to get you started.
1. Leverage your followers
Many fashion brands have a devoted fan base. If you take care of your customers, they will take care of you. Loyal followers spend more than the average consumer and can be as effective as a marketing campaign in getting the word out about your brand. It's also important that you reward your most loyal customers with exclusive perks and privileges. For instance, you can create a membership program that offers sneak peeks, promotions, and first access to new collections.
How does this relate to the digital space? You can create a digital version of your member-only privileges. Some companies have also created a portal that allows customers to communicate with the brand directly.
2. Take advantage of mobile platforms
The rise of online shopping has driven many retail companies out of business. But that's more indicative of a company's inability to adapt. Physical businesses and digital technologies aren't incompatible.
In fact, you need to bring your business to the digital age if you want it to survive. One of the best ways to augment your operations is to create a mobile platform. For instance, you can create a mobile app that allows customers to buy from your store. You can also add features that improve operations, such as a stock or price checker.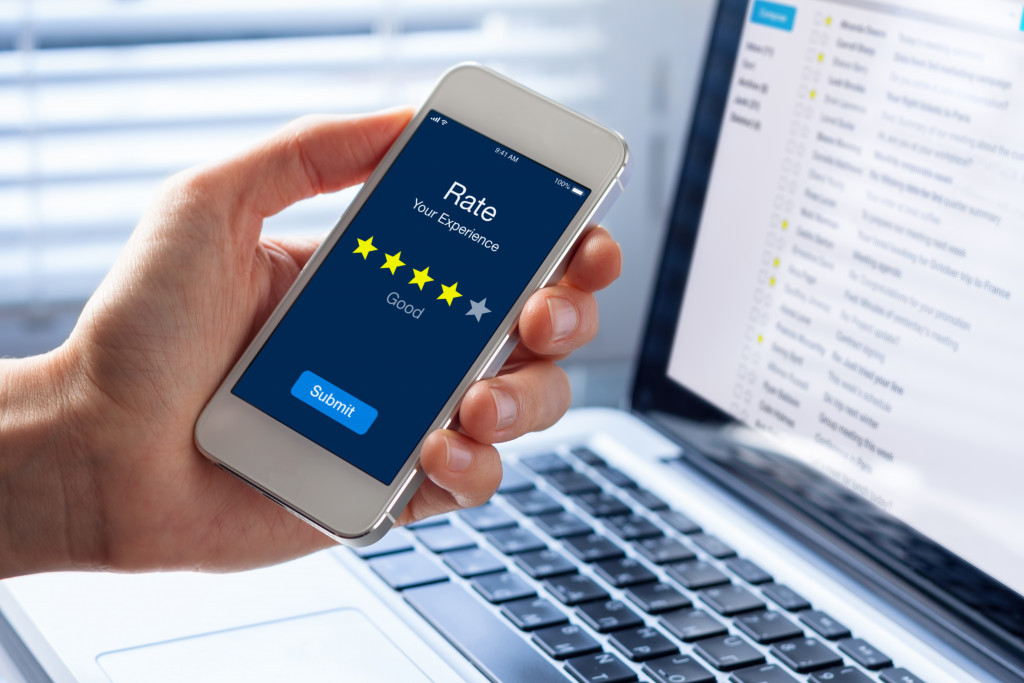 3. Refine your branding
A physical store is more than just a place where you keep and display goods. It's also an extension of your brand. There's a reason why the top fashion brands spend lots of time and resources on their store design. Every element should contribute to your brand's look and feel. For instance, if you sell jewelry, then you need to present it in a certain light that makes sense for your brand. You can hire a jewelry-retouching company to make your products pop.
Let's say you want to position yourself as a luxury brand. Businesses that target high-end clientele tend to use understated colors and clean imagery to get their point across. Your branding should also exude a quiet simplicity that's also lush at the same time.
4. Invest in employee training
The in-store experience goes beyond design and branding. It all boils down to your employees. You're not the only business looking to improve their physical stores, and investing in your manpower only evens the playing field. If you want to go one step further, you need to equip your customer-facing employees with skills that improve the shopping experience. For instance, you can train them to be more receptive to your customers' needs.
The best way to do that is to reform the way you manage your human resources. You need to pour money into training programs for your existing employees. It also helps to beef up the hiring process. Make sure to select people that know how to deal with a wide variety of personalities. You can teach someone the basics of customer service, but a personality is something innate.
The bottom line
These four tips will help you transform your physical store for the digital age. The market has changed so much in a short span of time, and you need to adapt to new methods if you want your business to survive. Always keep your ear on the ground for emerging trends, and don't be afraid to experiment with different methods.