You might be thinking that it's not worth your time to start up on a new income stream. You're trying to find the perfect job, and there is no way you are going to jeopardize it with some side hustle. But the reality is- it's never too late! There are so many jobs out there that want someone like you, but they need more than just an application. They need proof of your skills and determination, which is why freelance work or starting your own business can be such a great idea! Here are some tips for setting up multiple income sources.
Start by evaluating your skills and interests.
You can always start by looking over your skills and interests to see what kind of income ideas might work for you. You don't have to know exactly what you want to do, but at least you'll be starting with something- which is better than nothing! Some examples of skills that people usually like to incorporate are social media management, marketing strategies, writing, translation services- the list goes on. Just think about the skills you have that you enjoy using and see if there's a way to monetize them!
Make your business plan.
The key to setting up multiple income sources is staying organized! If you're trying out different projects to see what works best for you, then it will be helpful to write down your successes and failures. Try to form a business plan that works for you and write everything in one place so you can use it as a reference when needed.
Use online resources to get you started.
If you're not sure where to begin after writing your business plan, then there are a few online resources that might help! You can check freelancing websites for jobs suitable for your skills. These websites have thousands of jobs that you can perform from any location.
You can also upgrade your knowledge and skills by watching videos and attending online seminars. For instance, you can attend forex lectures to know more about the foreign exchange market.
Consider a passive income source.
If you don't think that you'll have the time to start up multiple income sources, then there is nothing wrong with starting a passive one. The best example of this kind of source is blogging. You might not know where to start or how it will work out for you, but as long as you research and put in the time, you'll be good to go.
Do some research to see what kinds of opportunities are out there that match your skillset.
It might not be obvious at first what kind of opportunities are out there for you. For instance, maybe you have some basic graphic design skills- where would you start? Think about your interests and see if any of them can be turned into a business venture. You might also want to look into on-the-job training courses that can allow you to start up your own freelance business.
Don't be afraid to start small.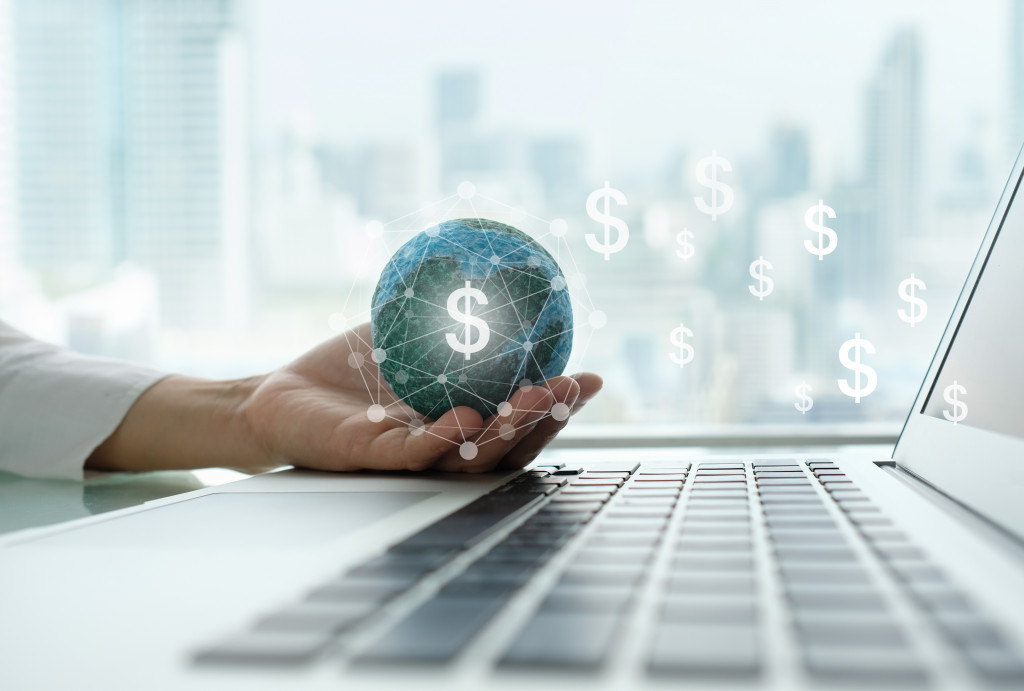 If you think that you can't make a ton of money from setting up multiple income sources, then you're probably right. But the great thing about it is that you don't have to! You can always start small and work your way up. If your goal is to make a couple extra hundred every month from home, then there are ways to do that even if you only have time to work on it for an hour each day.
Make sure you're prepared.
If you're serious about setting up multiple income sources, then make sure you're prepared in advance! That means getting all of your documents in order and having enough savings in case something goes wrong. Without the proper preparation, you might think of your online business as just a hobby instead of the real deal.
Make a plan and set milestones for yourself so you stay motivated and on track.
It's always a good idea to set milestones, especially with online businesses. You might not see results for weeks or months, but if you're prepared, then you can take it one day at a time.
Stay disciplined and organized.
You might not feel like you have enough time in the day to take care of yourself, much less start an online business, but it's possible if you make your schedule work for you. To stay balanced, try to get up early in the morning when everyone else is still sleeping so you can use the quiet time to do things that you need.
Setting up multiple income sources can be a great way to make some extra money and have more financial security. By using online resources, you can get started right away with very little preparation. However, it's important to stay disciplined and organized to achieve your goals. Milestones can help you stay on track while also providing motivation when times are tough. With a bit of effort, setting up multiple income sources can be an easy way for anyone to make some extra cash from home!