If you're thinking of starting a dental clinic, you're not alone. The demand for affordable dental care is rising, making it a promising industry for entrepreneurs. However, starting a dental clinic comes with its fair share of challenges. This guide will discuss five major challenges you'll face when starting a dental clinic and how to overcome them.
Finding the Right Location
Finding the right location is one of the most critical and challenging aspects of starting a dental clinic. You want to ensure you're in a high-traffic area so potential patients can see your clinic. But you also don't want to be in an area that's too expensive, as this will eat into your profits. The key is to strike a balance between these two factors.
One way to do this is to look for office space in a strip mall or shopping center. This way, you'll be in a high-traffic area but won't have to pay the exorbitant rents of a downtown location. Another option is to look for space in a medical building. This can be a great option because it will put your clinic near other healthcare providers, making it more convenient for patients.
You can use online tools like Google Maps to search for potential locations for your clinic. Once you've found a few promising options, visit the sites in person to get a better sense of the area. If possible, speak to local business owners and residents to get their thoughts on the location.
Developing a Marketing Plan
Another challenge you'll face when starting a dental clinic is developing a marketing plan. You need to market your clinic effectively to attract new patients and grow your business. There are many ways to market a dental clinic, including online marketing, print marketing, and word-of-mouth.
It's important to create a budget for your marketing efforts and track your results to see what's working and what's not. Also, focus your marketing efforts on your unique selling points (USPs) to make your clinic stand out from the competition.
For instance, you can focus your marketing campaigns on cosmetic dental procedures and products such as porcelain veneers if you want to attract patients interested in improving their smiles and facial aesthetics. You can highlight your experience, training, and qualifications in this area to attract patients looking for a qualified cosmetic dentist.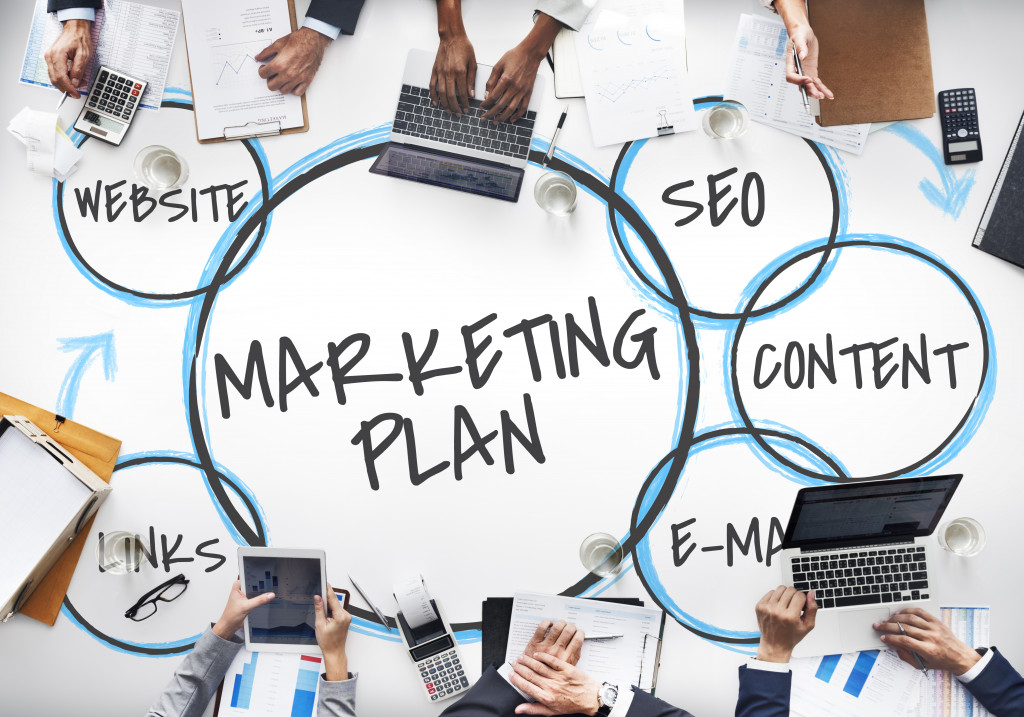 Acquiring the Right Equipment
Another challenge you'll face when starting a dental clinic is acquiring the right equipment. Dental equipment can be costly, so it's essential to research and find reliable suppliers who can offer you competitive prices.
For instance, you'll need dental chairs, exam lights, X-ray machines, and other essential equipment. You may be able to find used equipment in good condition from other dental clinics that are upgrading their facilities. However, be sure to have the equipment inspected by a professional before making a purchase.
Once you have the necessary equipment, it's important to keep it well-maintained to last for years. Otherwise, you will spend a lot of money on repairs and replacements.
Hiring Qualified Staff
Hiring qualified staff is one of the most critical factors in running a successful dental clinic. Your staff will be responsible for providing high-quality care to your patients, so they must be adequately trained and have the necessary skill set. Additionally, you want to make sure your staff is friendly and personable, so they can put your patients at ease.
You can find qualified staff by advertising your open positions on job boards and online classifieds. You can also contact dental schools and ask if they have any recent graduates looking for employment.
It's important to conduct thorough interviews and reference checks before hiring anyone. Also, offer competitive salaries and benefits to attract the best candidates.
Designing an Appealing Space
Finally, one of the challenges you'll face when starting a dental clinic is designing an appealing space. Your clinic needs to be clean, organized, and welcoming to patients. It should also be designed in a way that promotes efficiency and productivity.
For example, you'll need to decide how many dental chairs you need and where they should be placed. You'll also need to choose the right colors, lighting, and flooring for your clinic.
If you're unsure how to design your clinic space, you can hire an interior designer or architect to help you. However, you may be able to save money by doing it yourself if you're on a tight budget.
Starting a dental clinic can be daunting, but it's important to remember that challenges can be overcome with careful planning and execution. By taking the time to understand the challenges you'll face and how to overcome them, you can increase your chances of success. With a well-run clinic, you can provide your patients with high-quality care and build a thriving business.