Fishing currently marks one of the best recreational activities. However, it takes more than a fishing rod and a boat to get the best fishing trip and a good catch. Without the right fishing gear, you will come back frustrated and might give up on fishing altogether. While anglers will take time picking the fishing equipment that they need, they forget that the right clothing is essential for guaranteeing their comfort when fishing.
Fortunately, you can get all your fishing equipment and clothing from reliable hunting shops in Michigan. One of the essential pieces of clothing that complete your fishing outfit is the footwear. Your footwear will reduce the risk of slipping on your boat's deck and protect your feet from the harsh elements that they might be exposed to on the fishing trip. Footwear can range from sandals for hot weather to boots in rainy or cold seasons. One of the key elements to consider, regardless of the footwear type, is its sole. Here are your sole options for fishing footwear:
Felt Soles
These were the most popular soles for fishing for a long time. Although they are not ideal for long walks along the shore and muddy places, they have excellent traction when used on rock-covered slick riverbeds. However, most states have banned the use of felt soles for their fishing footwear owing to the risk of spreading fungi and fish parasites that can starve fish populations from one water body to another. Thus, you should check the state laws of the area you are fishing in before opting for boots with felt soles. Snow sticks on felt soles and can make your shoes slippery, so these soles should not be used for winter fishing.
Rubber Soles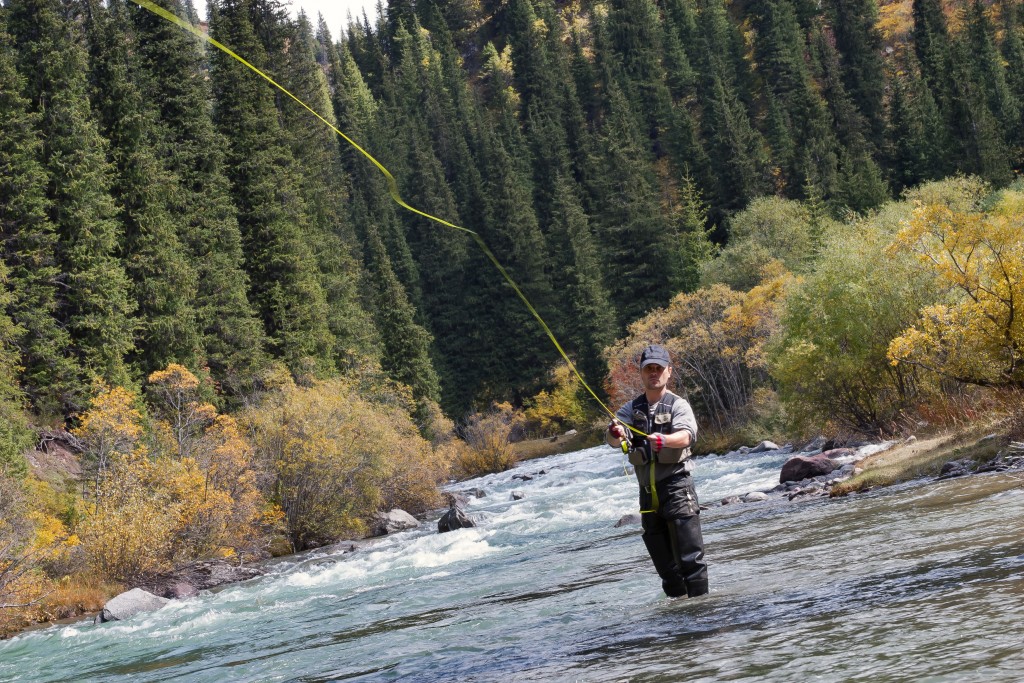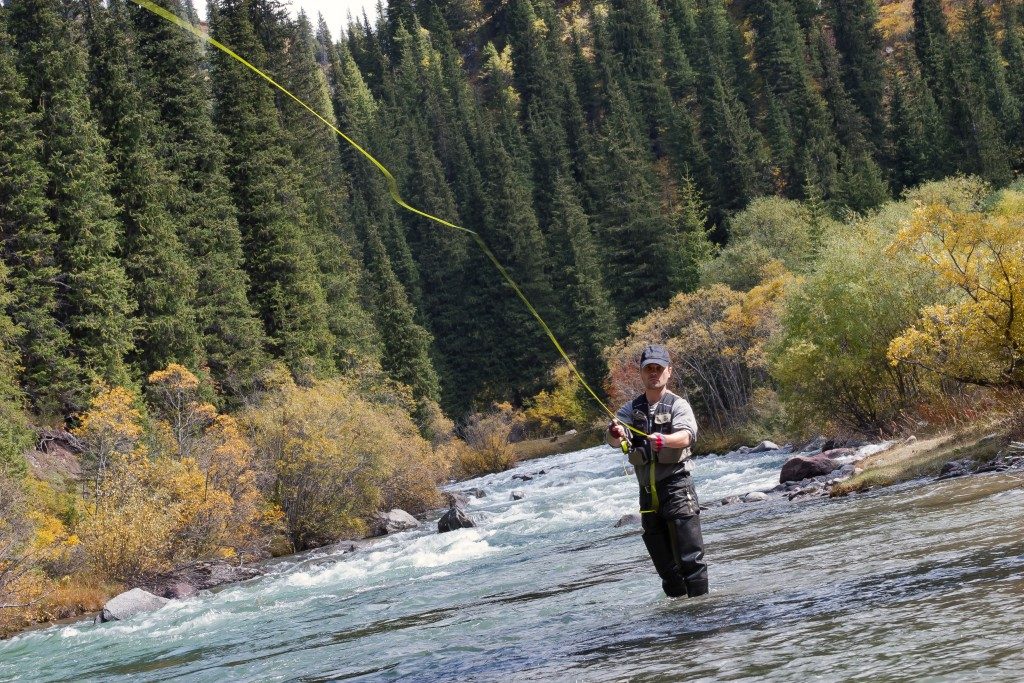 These provide high stability and traction for most fishing terrain owing to their aggressive tread design. They are easy to clean and unlikely to spread microorganisms from one water body to another. They also suffice for walking on fishing saltwater surfs and muddy marshlands. A few manufacturers have interchangeable soles for their wader boots. Thus, you can interchange between rubber and felt soles based on your fishing waters.
Hiking Soles
These are generally used on stocking foot waders. Hiking soles for fishing footwear have decent traction on slick surfaces and are exceptionally durable. They are the ideal choice for anglers who will walk, hike, or wade over long distances when fishing.
Screw-in Cleats
These are designed for footwear used when fishing in waters with slippery algae-covered bottoms and large boulders. Based on the design of your footwear's soles, the cleats will be screwed on rubber or felt-soled shoes. Shoes with screw-in cleats are used only outside your boat since they can damage and scratch your boat's deck.
Optimally fitting wading boots and fishing footwear will provide the convenience, comfort, and warmth needed during your fishing trip. The types of soles mentioned above are the primary determinants of your safety on surfaces that would be hard to walk on when fishing. As such, look at the soles of the footwear you choose for your fishing trip and do not just base your choice on its price and appearance.