In this digital age, even startups are looking into various latest technologies that can optimize their business operations. From using e-commerce platforms to developing their own mobile apps, many businesses use at least one type of digital technology to innovate their operations and reach out to a larger audience.
That said, if you're about to launch your own company soon, then you must also consider a handful of new technologies that will help you progress to your goals faster. Likewise, if your company has been around for some time and your technological advancements are lagging compared to the industry standards, then it's about time to modernize your business and improve your reputation.
Here are the different ways to use new technology to upscale your business:
Improve Productivity
Optimizing your business starts in your day-to-day operations. Incorporate the Internet of Things in your company to maximize productivity and efficiency. If you're still employing manual data entry techniques, for example, the Internet of Things will automate and speed up that process, giving your employees more time to focus on applying those data rather than entering them.
Use Augmented Reality
If you're in the manufacturing industry, Augmented Reality (AR) will benefit you the most. Not to be confused with Virtual Reality (VR), which creates an artificial environment, AR "augments" the existing reality by overlaying new information on it, providing you with a picture of a product you're developing along with accurate details such as dimensions.
AR is expected to reach an annual compound growth rate of 151.93% by 2025, which proves that it is highly effective and beneficial for all industries, and not just manufacturing. If you deem your company to be AR-ready, get in touch with a reputable augmented reality tech provider in your location.
Rebrand
For smaller businesses, upgrading technologies are most likely beyond the budget range yet. In that case, a rebrand may be your best route to upscale your business. Give your logo a new look, especially if its design has already lost the favor of your customers. Today's trendy logo designs are on the minimalist side, but before resorting to trend jacking, be sure that your new logo will still deliver the message of your brand.
Your website or online shop might need a makeover as well. Check if your product pages are constantly updated and if your checkout process is user-friendly and fast. Slow-loading websites and other issues can drive away customers fast and drop your conversion rates, so work with a web design expert to ensure that all your website visitors will have a good experience.
Use Wireless Conference Rooms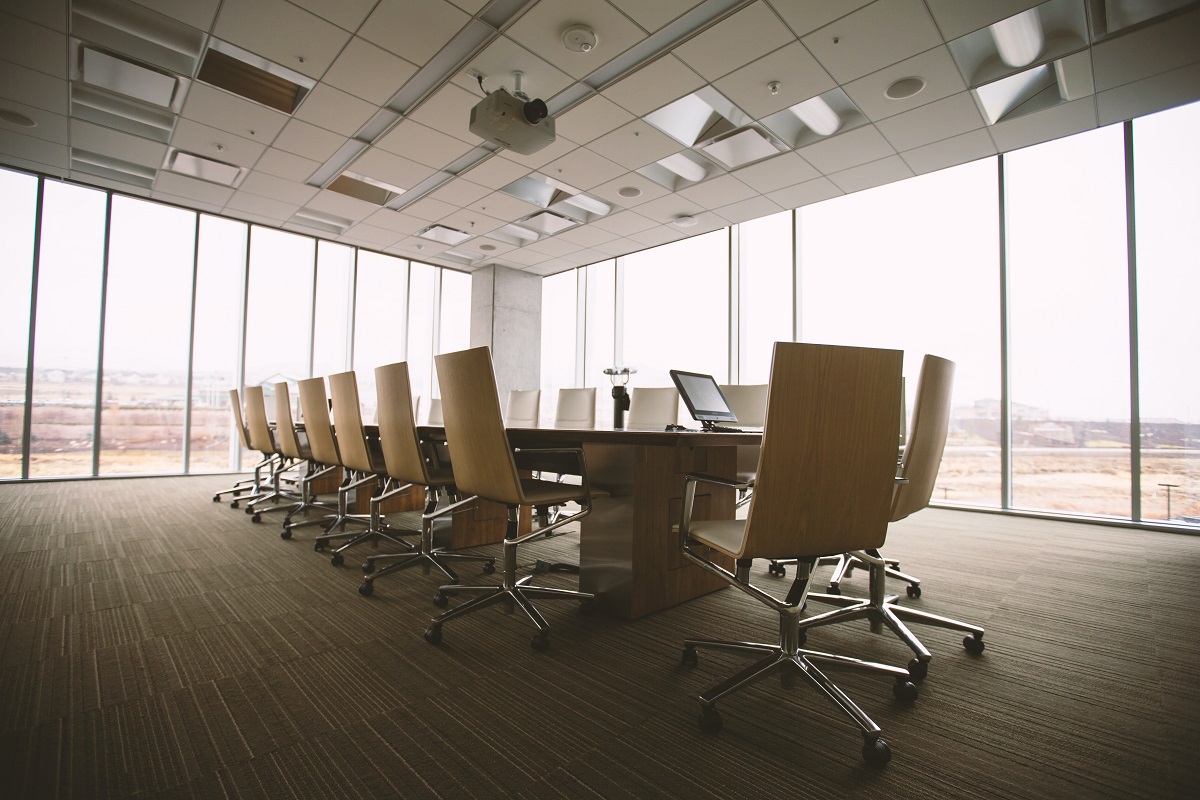 Relying solely on PowerPoint presentations during conferences are now a thing of the past. Nowadays, wireless conference room technology is being applied, in which your employees can share their screens from any device. Thus, plugging in USBs will no longer be necessary, as you can just remotely connect your device to the screen to show your reports.
Save and Share Files in the Cloud
Whether you're a small or a big business, cloud computing should be a staple in your company. The cloud is proven to protect your files better, as you can access them anywhere from any device without being them corrupted. It also has security features to prevent accidental data loss. Plus, you'd be saving tons of papers because hard copies for backing up purposes won't be essential anymore.
Technology is ever-evolving, so you must stay updated on the latest innovations. However, bear in mind that you shouldn't rush into upgrading to a newly released technology. It is an investment that requires careful planning and analysis. Besides, there are always other inexpensive ways to modernize businesses, especially small ones.