Companies are hiring even amid the economic damage COVID-19 is leaving. Some 57 million jobs in America are at risk, from reduced hours and pay to permanent cutbacks. Yet some businesses have found a way to hire talent for remote or part-time work. And that means you'll likely still get calls from hiring directors arranging interviews online.
How Is the Online Interview Done?
A job interview over Zoom, Skype, or Hangouts isn't much different than the one done face to face. You'll get a time and date for your discussion. The recruiter or hiring director might tell you one or more people could sit in. And you'll receive a standard set of questions that you already know by heart.
You'll still need to prepare well just as you would when you're going to an office. So before your scheduled online interview, do the following:
Choose the right outfit – solid colors and patterns are better than clashing, busy prints that will distract the person interviewing you.
Check your hardware – whether you choose the laptop or the tablet, make sure the device is reliable.
Test your hardware – from the video program to the camera, check if everything's working to prevent technical glitches that could ruin your interview.
Choose an appropriate space for the interview – your bedroom makes sense, but angle your camera so that it isn't showing your bed. Choose a neutral background; a blank wall works because the interviewer isn't going to be distracted by objects from behind you.
Eliminate distractions – kids and pets should have no access to you and your room before and during your interview. It's not cute or endearing to have kids run in or your cat to walk in front of the laptop. It indicates a lack of organization and potential for distractions during work hours, creating a bad impression for recruiters.
The digital medium might entice you to use a virtual background. Even when you're gunning for a position at a web video production service, technology from live video call apps isn't reliable. The backgrounds appear artificial and can be distracting.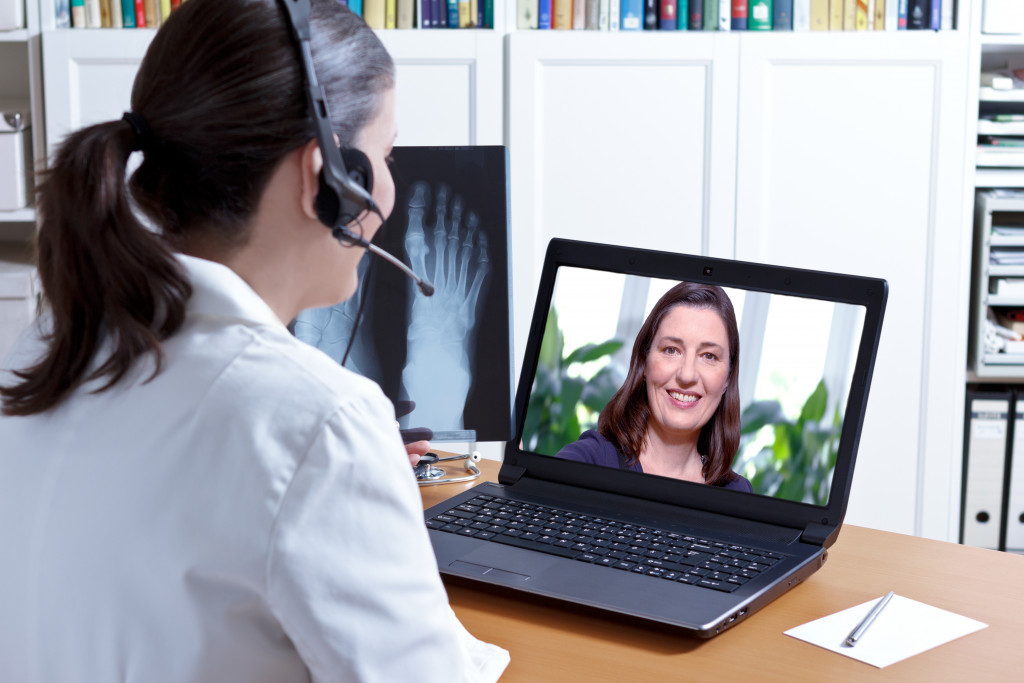 What Are the Possible Questions?
Treat your virtual job interview like a face-to-face interview. So prepare responses for those common questions during a hiring process.
The most common questions you can expect are:
Tell us about yourself.
Why did you leave your previous job?
What is your greatest weakness?
What is your greatest strength?
Why are you the best person for this job?
Why should our company hire you?
Where do you see yourself 10 years from now?
Other questions you need to address involve your work experience, your salary, and your willingness to work on weekends and holidays.
Some quick tips for answering well:
Don't let nerves get the better of you by practicing what you're going to say for each question.
Start from a place of honesty; hiring managers tend to catch people in a lie.
Be clear and concise with your answers, especially when you have to summarize your work experience. Highlight your marketable skills by using terms or phrases from the job description on the ad.
Use a notebook for a list of examples you need to provide (e.g., how you handled a stressful time at work or your most significant accomplishment). You want to leave your laptop screen solely for the interview, and nothing else.
Finally, watch your posture. You might be at home and visible from the waist up during an online interview. But you should still present yourself professionally.