Technology's growth is tremendous. It allows us to change the usual way of handling our entire lives. Moreover, technology has made life a lot easier than before. Even though technology has been opening opportunities, it still has a long way to go.
Business entities are going through challenging situations due to the COVID-19 pandemic. Unfortunately, a few have already shut down. Others don't have a concrete grasp of their return. Change has to take place to help them get back.
Business owners need to come up with new business strategies to win this battle. And to win this battle, businesses can depend on technology. Since most people spend more time at home nowadays, companies must find the key to take advantage of the situation.
Marketing and Technology
As businesses use technology to succeed, they'll need dependable IT support to maintain their infrastructure, online and offline. These teams ensure that companies can get the most out of the technology they use. While technology has changed how businesses operate, you must understand, technology itself is not stagnant. The way companies worked five years ago might not apply in today's jungle.
For this reason, a firm must be aware of what technology holds, especially in marketing. Using technology to reach out to target markets needs consistency. An enterprise must also keep up with the latest gadgets and software apps.
Digital Marketing: One Key to Success
Even small business owners are using digital marketing already. But as a business owner, how much do you know about digital marketing? What tools are you using to reach your market? These are only a few aspects that you need to expand.
Digital marketing might appear intimidating. But what can you do? For one, you can utilize the reach and grasp of social media, so people online know your business exists. Focus on providing engaging content every day. Post video tutorials, long-form guides, and quick how-tos so your target has answers to their everyday needs. Advancements are everywhere. You have to cope up, or else the others will leave you behind. It can be a key to the company's growth and improvement.
Digital marketing tools and software applications are widely available nowadays. You only have to identify which is suitable for your firm. Whether you are selling products to another business entity (business-to-business) or consumers (direct retail) will depend on which marketing strategy you take on. You need to check all the possibilities before taking a step forward.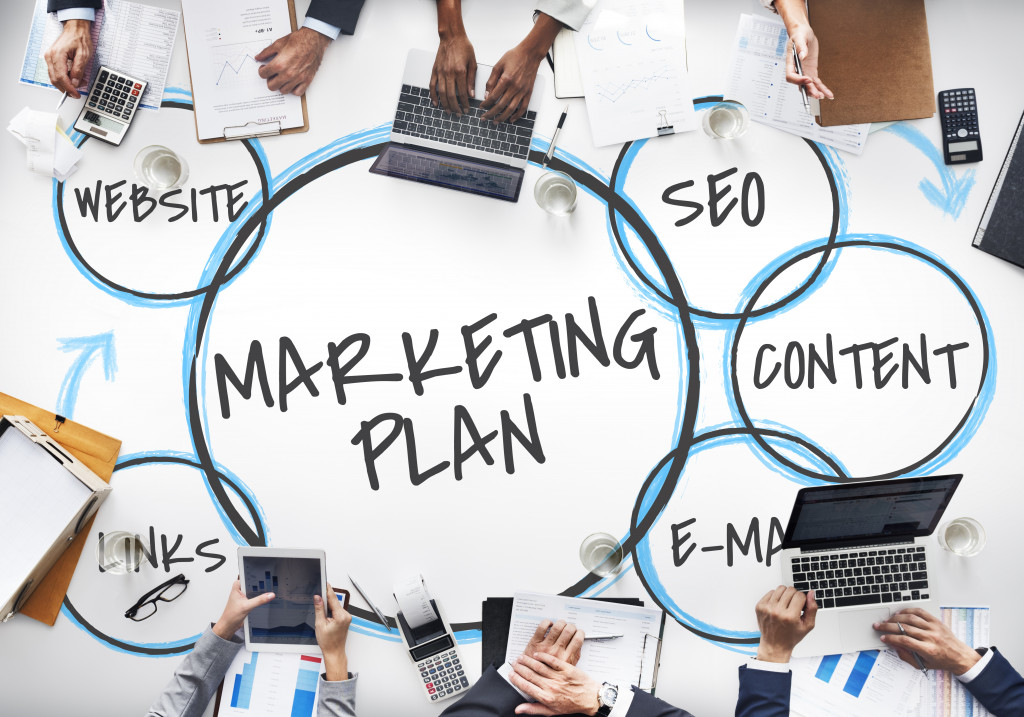 Tech Trends in Digital Marketing
A small enterprise can choose an authentic content marketing tool. The use of blogs on websites can increase the interest of customers in your products. Brand awareness and customer loyalty are essential aspects to keep an enterprise going.
Chatbots are also trending. This system can answer the customer's basic questions even if you or your customer support team are away from the keyboard. Moreover, you will be free to do other tasks that need more of your attention. Quick responses 24/7 are plus points for business growth.
Social media is also a great way to reach out to customers. Consumers often want to communicate one-on-one using their social media networks. It will be helpful for your business to engage in this strategy actively. Almost everyone is already using social media.
In the wake of the COVID-19 pandemic, digital channels rose in fame. People choose to do online transactions rather than personal shopping to comply with safety standards and, generally, to keep themselves safe.
You can increase your customer engagement using online applications and digital spaces. Of course, you have to ensure that they will have a smooth transaction with you. The online experience you will provide will serve as your mark. It can either make you or break you.
Technology to Uplift Your Business
Technology's presence in any firm can uplift its branding. Marketing strategies that go hand in hand with technology are beneficial. It improves the firm's creativity to advertise its products and services. Nowadays, marketing tech trends result in marketing success.
Your business needs to find its marketing strengths. Aside from that, you also have to enhance these strengths. With an excellent marketing strategy, you can assure the increase of customer's interest. In this growing industry, you have to exert efforts in keeping your place intact.
Several business organizations are coming out despite the pandemic. Before jumping into any technological tools, you have to understand their use.
Technology is always changing, and it can help every business survive and thrice. But each business is unique. Each company use different strategies. Using a tool might not match your needs. In this case, you need to make careful choices that will not hurt your company.