Today, digital marketing has been more important than ever. Many business people do it, especially on the Internet. Among other digital marketing ways, building a website is an essential way to sell products.
Creating a website or an online store is an approach that has a mutual benefit for both producers and consumers.
Product producers or service providers set up plans and strategies for their target audiences to consume their products or use their services. This way, they can gain more sales and receive good analytics as they can also gain their consumers' trust and loyalty. As for the customers, they can easily access and purchase your products or services through your website.
It's a given that people will always judge. They will always have comments, opinions, and preferences. So for an excellent website, you have to make it user-friendly to please your visitors. Hire a web designer if you must or if you cannot do the job yourself. Here are major factors that visitors judge on your website.
Content Quality
The content of every page on your website is what the visitors rely on to help them decide on which product to purchase. They do not have the time or the patience to read a 500-word description just to get information about the product they wish to buy. So be sure to provide clear, concise, and comprehensible content.
Unless your website has a blog feature, you can definitely use it to provide your visitors with more information about your field, industry, or how your product can help certain people.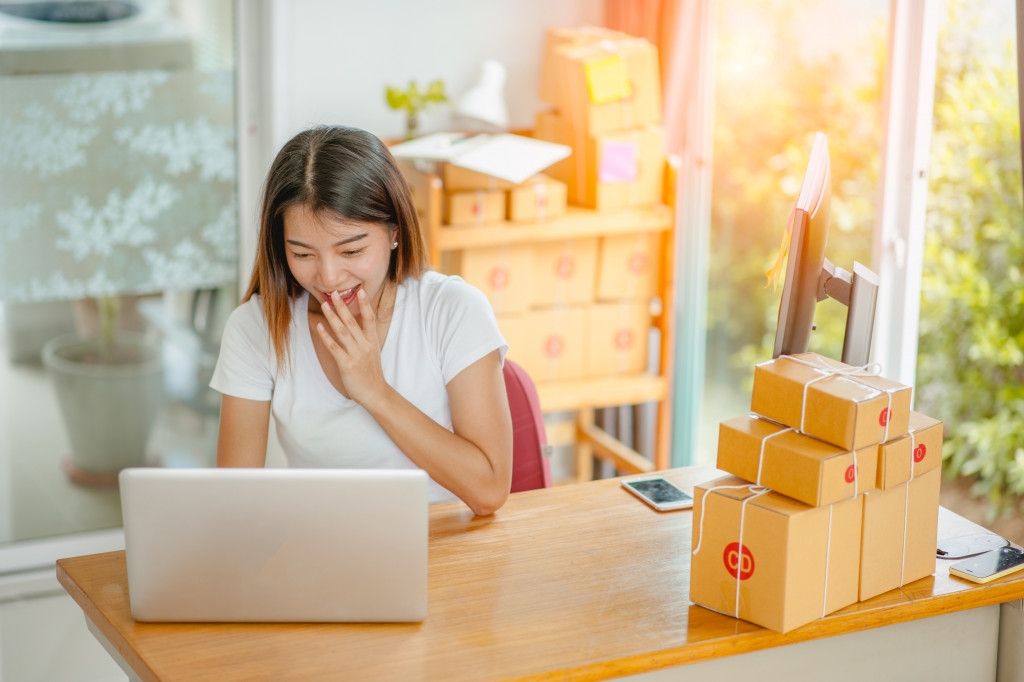 Social Media Integration
Social media is clearly one of the most effective and influential marketing strategies. Since 2016, 90 percent of Internet users use social media to communicate directly with certain brands. It has even surpassed other digital marketing tools, such as email marketing and newsletters, which also effectively market products. You can only imagine how much that percentage has grown today.
Also, since people are engaged in the openness and freedom in the social media threads and commentaries, this is a good way to attract more customers, gain their loyalty, and build a powerful reputation. As mentioned earlier, people will always have opinions. Therefore, they will always create a discussion through social media.
Building and maintaining a better website is just a small part of a big plan for owning a business. It will lead you to many opportunities and exposure. Not only will you earn a higher monthly profit, but also it will add to your business' value in the eyes of your customers.
Website Speed
While speed can depend on something that the site owner cannot control, such as the user's Internet provider, visitors should encounter something relevant on the site within three seconds. More or less, 53 percent of mobile users take only three seconds before they click or tap "back" and 40 percent will ignore a website if it takes over four seconds to load.
Mobile-friendliness and Responsiveness
The majority of the global population these days are smartphone users, and 95 percent of adults use their electronic devices before going to sleep. Undoubtedly, this is one of the most significant reasons digital marketing is worth investing in. People all around the world are connected to the Internet through their smartphones and tablet devices.
M-commerce or mobile commerce has started to take over the business world. Most of the websites nowadays are mobile-friendly, such as in online banking or online sales and shopping. Although some website features are still not available on their corresponding mobile app, it gives some consumers a minor inconvenience.
Now, since there is a wide variety of devices and browsers, it is your job to design the site to be responsive to every gadget your potential visitors may have. Better yet, a mobile can be your next step.
Page Navigation
A feature that website-building beginners pay less attention to is page navigation. Visitors stay loyal and can have a pleasant experience in exploring your website if the navigation is clear. The site should be well-organized enough for the audience to easily access the rest of the products and find what they're looking for.
These features are not easy to achieve simultaneously, so you have to examine each of them carefully to check if your website is absolutely ready for the world to see. One faulty feature and you might lose a potential customer.
But it doesn't have to be too complicated. Plus, you don't have to do it all alone and hire an expert. You will be thankful to realize that it is much easier and time-saving for your business.