Successful car rental companies know that there are many things they need to do to be successful.
This article will share 7 of the most important things you can do to make your car rental business a success.
Tip 1: Keep Up With Technology and Social Media
To make your car rental business a success, keeping up with technology and social media is essential. This means using the latest software to manage your inventory and reservations and social media platforms to market your business.
Additionally, it is essential to provide excellent customer service and keep your fleet of vehicles in top condition. You can ensure that your car rental business will succeed by following these tips.
Tip 2: Keep Your Fleet in Top Condition
It's essential to keep your fleet in top condition. Make sure your cars are always clean and well-maintained and that you have a system in place for regularly checking for things like tire pressure and oil levels.
Your customers will appreciate renting clean, well-maintained cars, and this will help ensure that they have a positive experience with your company. You can leverage a fleet management solution that can help track everything from a single place.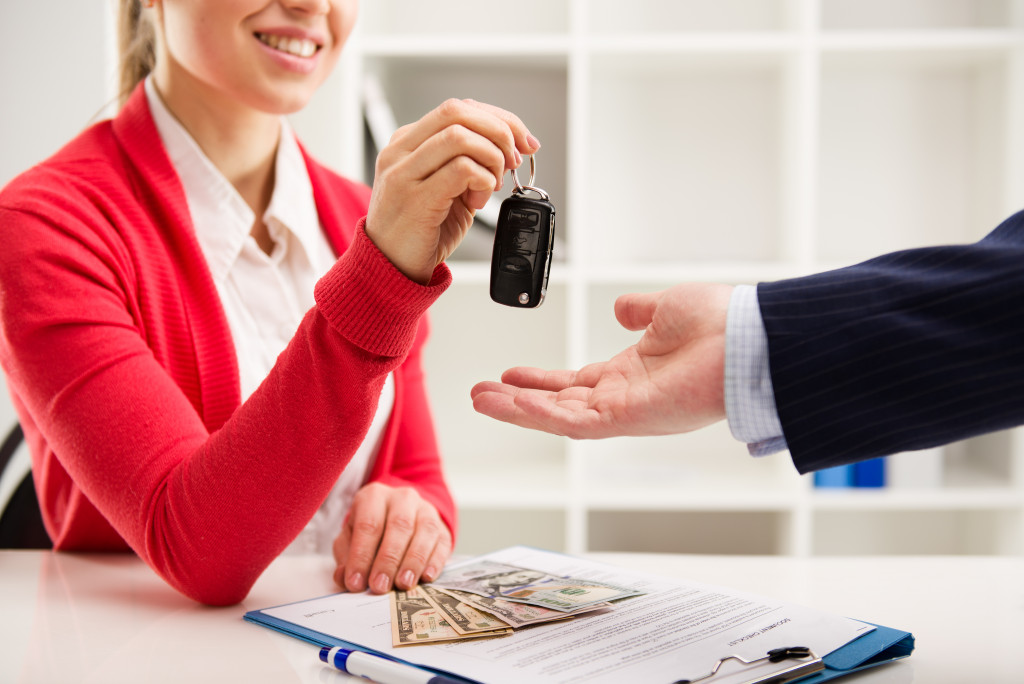 Tip 3: Understand Your Target Market
If you want to make your car rental business a success, it's essential to understand your target market. Who are you trying to appeal to? What type of cars do they want to rent? What price point are they looking for? Once you have a clear idea of who your target market is, you can start to tailor your business to their needs.
For example, if you're trying to attract families, you might offer discounts for longer rentals or extra amenities like child seats and GPS units. You might offer a loyalty program or early-bird discounts if you're targeting business travelers. By understanding your target market, you can ensure that your car rental business meets their needs.
Tip 4: Offer a Variety of Rental Options
Offering a variety of rental options is one of the best ways to ensure success for your car rental business. By providing customers with a choice of vehicles, you can attract a broader range of customers and better meet their needs.
For example, some customers may require a larger vehicle to accommodate a family or group, while others may prefer a smaller, more fuel-efficient option for city driving.
In addition, offering a variety of rental terms can also be beneficial. Some customers may only need a car for a short period, such as a weekend getaway, while others may require a car for an extended period, such as a month-long vacation. By offering different rental options, you can better serve your customers' needs and ensure that.
Tip 5: Have a Strong Online Presence
If you want to make your car rental business successful, one of the most important things you can do is have a solid online presence. In today's digital age, potential customers are more likely to search for rental cars online. That's why it's essential to have an informative and user-friendly website that prominently features your contact information and rates. It would help list your business on popular online directories such as Google Maps and Yelp.
Additionally, try to maintain a solid social media presence by regularly posting updates about your business on platforms such as Facebook and Twitter. You can significantly increase the chances that potential customers will find and choose your business when they need a rental car by taking these steps.
Tip 6: Offer Competitive Rates
When it comes to car rental businesses, success depends on offering competitive rates. This means doing your research to find out what other companies in your area are charging for similar vehicles. It's also essential to provide a variety of payment options so that customers can choose the one that best suits their needs.
Tip 7: Provide Outstanding Customer Service
Providing outstanding customer service is one of the best ways to differentiate yourself from your competition.
Outstanding customer service should be your number one priority for renting out cars. Keep your fleet in excellent condition and make sure it's always clean and presentable. Be prompt and professional when dealing with customers, and go the extra mile to accommodate their needs.
Offering various rental options to suit different budgets and preferences is also important. By providing a high level of service and offering a variety of vehicles, you'll be well on your way to making your car rental business a success.
By following these tips, you'll be well on your way to making your car rental business a success! Go ahead and start your journey towards success with these tips.