In almost any field of discipline, it is hard to draw a line between achieving mastery and selling your expertise. One example is those who work in the computer industry who face challenges in putting up a service business with a comprehensive marketing plan.
According to a survey conducted by Thrive, a computer repair shop digital marketing agency, a computer repair business is one of the thriving electronic service industries in the United States. In 2019, a computer repair shop had an annualized rate of $19.1 billion on average. This means that even small computer repair business owners struggle in meeting the challenges of the ever-competitive digital world.
Some issues confronted by computer repair shops include lack of competitive pricing strategy, coming up with marketing strategies, getting new customers, dealing with overhead expenses, and more.
As a computer service provider, creating a marketing plan may be outside your expertise. However, there are ways in which you can adapt to the latest marketing trends. If you want to gain a competitive edge among local businesses, read this guide as we put together a fool-proof strategy on kick-starting your marketing strategy.
1. Familiarize with Your Target Customers
When determining your target customers, ask yourself the question, "Why should they avail of my services?" Answering this can help you identify your target customers and where to find them.
If you specialize in certain product types, like fixing Zebra mobile computers, visit online computer forums. Get to know customers who own a Zebra computer and other enterprise mobile computers and tablets. Talk to them, tell them about your business and how you can help them when a situation arises.
Make sure that you have a value proposition in mind. Since computer aficionados have plenty of choices in terms of computer service repairs, you have to present your business in a good light to your target customer base.
2. Know the Unique Aspects of Your Brand
Just like knowing your target customers, you also have to evaluate your professional brand. Think about what makes your business valuable, special, and an industry expert.
Know the type of computer solutions you are good at. Is it profitable? Are there any risks? Is it possible to expand your service offerings?
If your business specializes in upgrading gaming systems, visit gaming websites and learn about the latest gaming trends and hardware. This way, you stay up-to-date on what your customers are looking for in a service provider like you.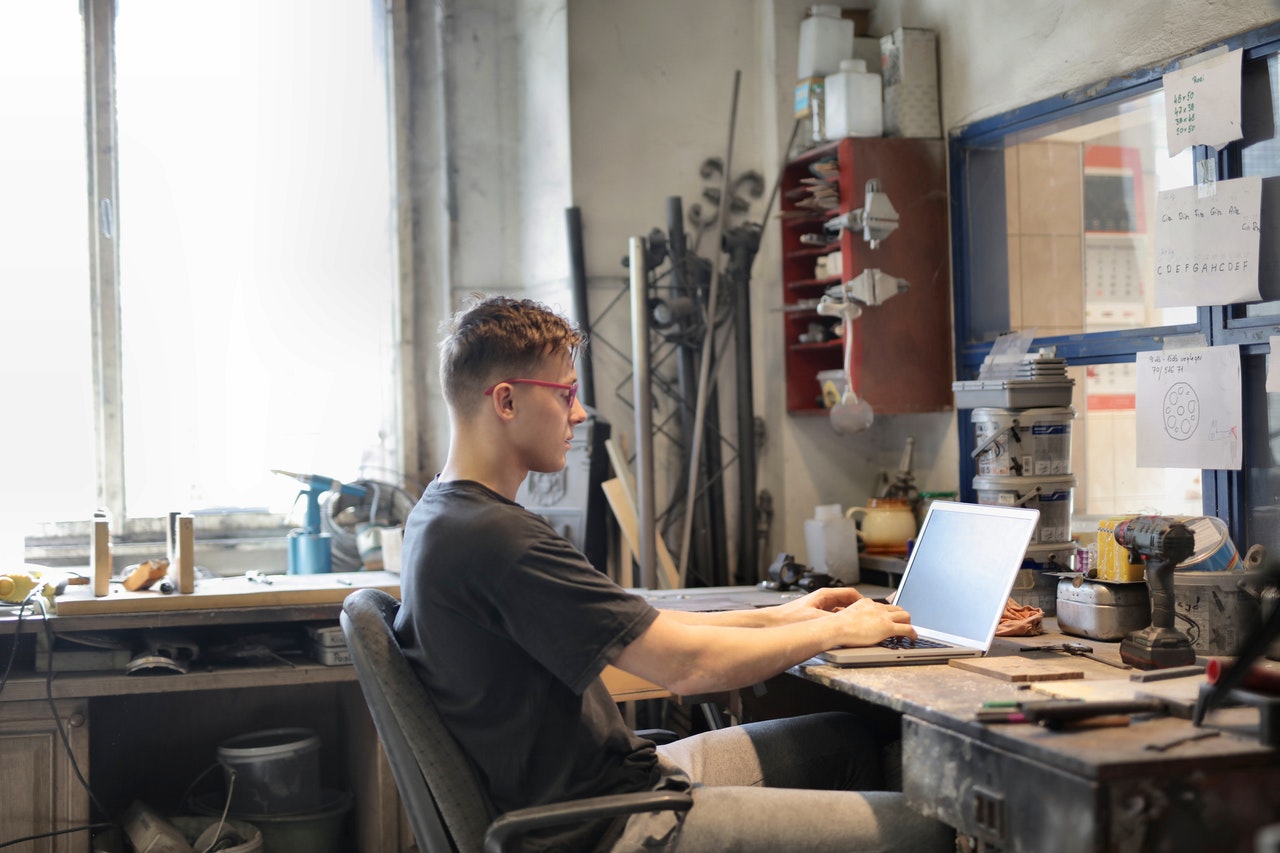 3. Come up with Compelling Deals and Service Plans
Many assume that a cheap service charge gives you a fair advantage above your competitors. Unfortunately, it comes with its own pitfalls. The risk of low pricing may create an impression of inferior quality service and, most of all, fewer profits. There will always be a competitor who can easily copy or lower their prices than yours.
Instead, focus on the quality of your service offerings and highlight your expertise or skill set. You can make comparisons against the services offered by your competitors. You may maintain the regular pricing, but you can also offer discounts to loyal customers or bundled services.
4. Allot Time for Your Marketing Efforts
As much as possible, allow at least 25% of your time in your marketing efforts. Aside from your present clientele, widen your customer base by informing potential customers about your brand. Keep in mind that any business will starve without a continuous marketing effort.
Sit down and evaluate your current marketing strategies. Think about the assets of your brand. What can you do to improve it? How will you spread the word?
Streamline your business by optimizing your website and setting up a digital platform like social media campaigns. You can set a few minutes every week on boosting your social media presence.
If digital marketing is outside your wheelhouse, you can turn to digital marketing agencies to do the job for you. Check out this list of the top digital marketing companies in the U.S.
Marketing involves a wide range of tools to help you promote your brand. You just need to be creative.
5. Widen Your Community of Networks
While you spend a great deal of your time interacting with customers, it's time to widen your network by attending trade shows, exhibits, and conferences related to computers. Making connections is a great way to expand your network and learn from other experts.
It is not easy keeping up with the challenges of the competitive business world as you depend on generating more customers that will translate into bigger sales. The answer lies in a comprehensive marketing plan in place that will help your business rolling.