Because of the economy's current situation, many people choose to sell their homes rather than go through foreclosure. Most people are unaware of the legal factors involved in selling their homes, but you must consider certain legalities to avoid any problems down the road. If you are thinking about selling your home, here are a few legal factors to keep in mind:
1. Mortgage
You must factor that into the sale if your house is currently under a mortgage. You will need to work out a payoff amount with your lender and include that in the sale price. Some lenders may require a pre-payment penalty, so factor that into your calculations.
During the sale process, your lender will require a payoff letter stating your loan's outstanding balance. Once the buyer pays off that balance, the lender will release the mortgage from the title, and the home will be free and clear. If you are planning on using the proceeds from the sale to pay off other debts, you will need to get a release of lien from your lender to do so.
2. Title
You will need a clear and transferable title to sell your home. This means there can be no outstanding liens or judgments against the property. If there are, you will need to pay them off before the sale can be completed. In this case, it is best to work with an attorney to ensure the title is clear.
A conveyancing solicitor service can help ensure a smooth transaction by handling all the legal paperwork to sell your home. A good solicitor will also check to ensure there are no outstanding planning permissions or building regulations that you must sort before the sale can go ahead.
Once the title is clear, you will need to have it transferred to the new owner. You can do this through a real estate agent or a solicitor. Find out the requirements of your area before choosing the method of transfer.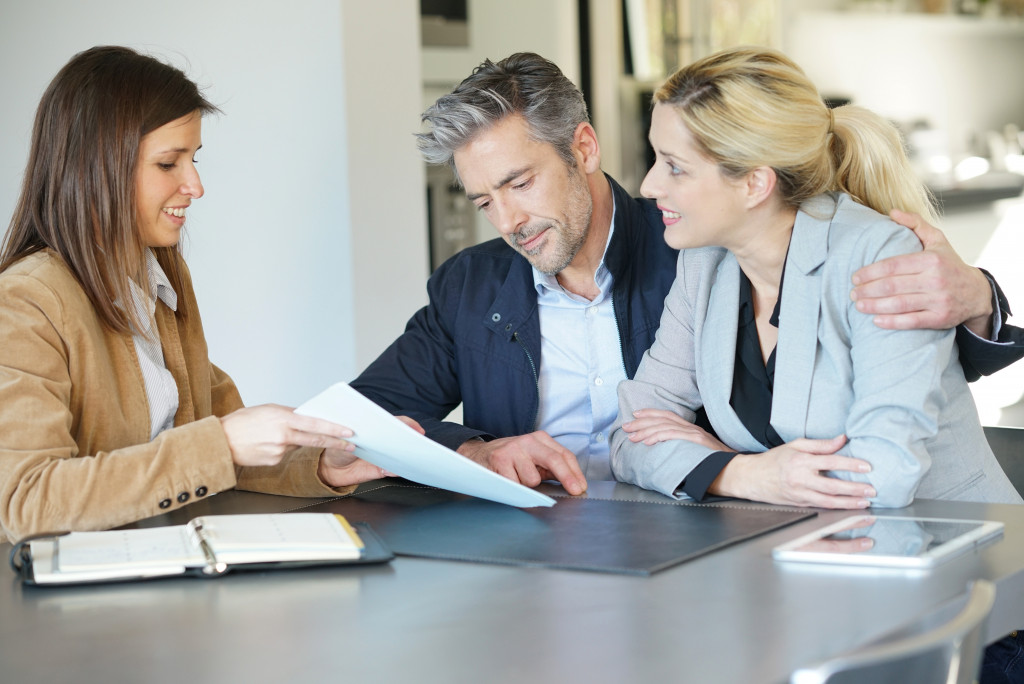 3. Contracts
Every state has different laws regarding home sales, so it is essential to be familiar with the contract laws in your area. In most cases, you will be required to use a standard real estate contract to outline the terms of the sale. The contract should include the purchase price, the down payment, the closing date, and other special conditions of the sale.
Some contracts may also require that certain repairs be made before the sale is final, so be sure to read over the agreement carefully before signing anything. If you are not comfortable with the contract, consult with an attorney before signing anything.
4. Deed restrictions
Some homes may have deed restrictions that need to be considered before selling. For example, if your home is part of a homeowner's association, there may be restrictions on who can purchase the home. You should list these restrictions in the contract, so be sure to read over it carefully before signing anything.
Sometimes, the authorities can lift deed restrictions if you get the approval of the homeowners' association or the municipality. However, this is not always the case, so it is best to check with an attorney before proceeding. Talk to your real estate agent about deed restrictions before listing your home for sale.
5. Taxes
You may be subject to capital gains taxes when you sell your home. These taxes are based on the profit you make from selling your home. In most cases, you will only be required to pay taxes on the profit if you have lived in the house for less than two years.
If you sell your home as an investment property, you may be subject to different tax laws. For example, you may be required to pay income taxes on the rental income you receive from the property. Be sure to consult with a tax professional before selling your investment property.
6. Zoning regulations
Before you sell your home, you must ensure it complies with all local zoning regulations. These regulations can vary significantly from one area to another, so it is crucial to be familiar with the rules in your place.
Zoning is usually determined by the municipality where the property is located. Sometimes, you may be required to get a zoning permit before selling your home. This permit is usually obtained from the municipality.
Selling your home can be complex, so it is essential to be familiar with the legal factors involved. Be sure to consult an attorney and a tax professional before proceeding with the sale. These professionals can help you avoid any legal problems that may arise during the sale. Always check with your local municipality for any zoning regulations that may apply to your property.