Engineering is the application of scientific principles to the design, construction, and operation of machines, structures, and systems.
As an engineer, you will use your knowledge of physics, mathematics, and other sciences to solve problems in the real world. For example, you may work on designing and constructing bridges, roads, and buildings or develop new technologies to improve different societal infrastructures.
Because it's such a demanding field of expertise, being an engineer has become very profitable, with engineers earning an average salary of $100,000. However, engineering firms have the potential to make a lot more.
What are Engineering Firms?
An engineering firm is a company that provides engineering services to its clients. These services can range from the design and construction of bridges to the development of new technologies. Being an owner of an engineering firm requires you to know about running a business. That's why it's the first essential step in starting one.
Expand Your Knowledge in Business
If you want to start an engineering firm, you first need to expand your knowledge in business. You have to learn about marketing, accounting, and management. While you may be an expert engineer, running a business is an entirely different ball game.
You need to understand the basic concepts of business to apply them to your engineering firm. Fortunately, there are many resources available that can help you expand your knowledge in business. For example, you can take classes at a local community college or online courses from sites like Coursera.
Another great way to learn about business is to read books from successful entrepreneurs. My favorites include The Lean Startup by Eric Ries and The Millionaire Fastlane by MJ DeMarco.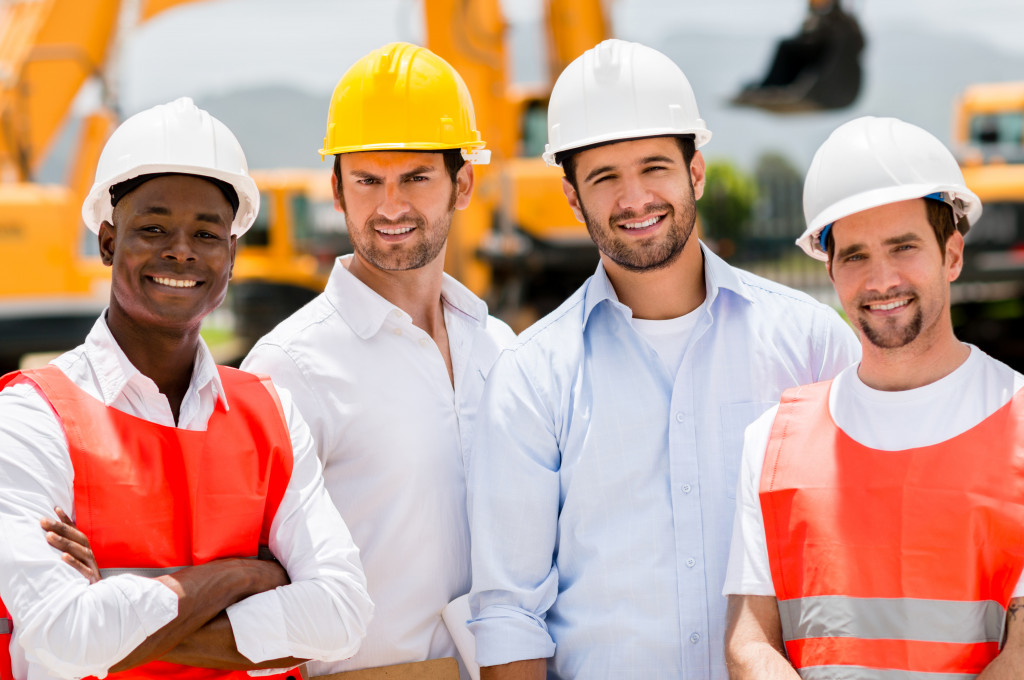 Assemble a Team of Talented Engineers
The next essential step in starting an engineering firm is to assemble a team of talented engineers. This team will be responsible for providing the engineering services that your firm offers.
About a million engineers are working in the United States, but that doesn't mean that you'll be able to get them working for you in no time.
To find talented engineers, you can start by looking within your network of contacts. Ask your friends and family if they know anyone who would be a good fit for your team. You can also search online job boards like Indeed or LinkedIn.
Another great way to find talented engineers is to reach out to local engineering schools. Many schools have programs that allow students to work with businesses on real-world projects. It's a great way to get experience and build your engineering firm simultaneously.
However, the best way to start your team is by outsourcing. For example, some recruitment companies specialize in engineering jobs and can find the best applicants for your team in no time. It's also a more cost-efficient option. By outsourcing, you spend less time looking, and since these companies typically have a large pool of applicants to choose from, you're sure to find someone who is talented and fits your needs.
In addition, outsourcing this process can save you money. Recruitment companies typically charge a fee for their services, but this is often much less than the cost of hiring an engineer full-time. So by outsourcing, you can get the best engineers for your firm while still staying within your budget.
Create a Marketing Plan
The next essential step in starting an engineering firm is to create a marketing plan. This plan will help you attract clients and grow your business.
One of the best ways to market your engineering firm is to master B2B marketing. B2B marketing is a type of marketing that focuses on businesses selling products or services to other businesses. Since you're an engineering firm, you'll be working with other businesses to build their projects for them. You'll seldom work with individuals, so other forms of marketing will not suffice.
There are many different strategies you can use in B2B marketing. One of the most effective is networking. Get involved in your local Chamber of Commerce or attend trade shows related to your industry. This will help you meet other business owners who could become clients.
You can also use content marketing to attract clients. By creating blog posts, infographics, and videos that offer value to your target client, you'll be able to show them that you're an expert in your field. This will make them more likely to come to you when they need engineering services.
Finally, you can use email marketing to directly reach out to potential clients. By sending customized emails, you can introduce yourself and your firm and explain how you can help them with their projects.
Starting an engineering firm can be a daunting task, but you'll be well on your way to success if you follow these five essential steps. By assembling a team of talented engineers, creating a marketing plan, and mastering B2B marketing, you'll be able to attract clients and grow your business. So what are you waiting for? Start planning today!