Because of the coronavirus pandemic, eCommerce has become a more favorable option. In March 2020, there have been a 21% increase in online shopping and 25% more page views, as compared to the same month last year. This shift in the eCommerce industry is mostly due to being confined at home, especially since 41% of consumers have turned to online shopping for things they would normally buy from physical stores.
As establishments start opening, online sales have also gone down. Adobe Analytics found a total of 11% decrease in online sales. However, 24% of consumers will not be comfortable going to the mall in more than six months and 20% think the same for dining in restaurants or cafes, according to a Morning Consult study done in April.
Should you start an online business?
You've probably seen these numbers and thought, "I should probably get on board." Starting an online business might feel like there's not much risk. It has a low overhead cost, freedom, flexibility, and access to a global audience. Some online ventures can even be started right away with little to no capital.
Still, a business is a business, and it carries significant risks. Therefore, before you start an online business in the midst of an economic crisis, there at least a few points to consider:
What do you want to sell?
Do you have enough money to cater to any financial needs that may arise in this venture?
What are your goals?
How will you manage your business and can you keep it up?
How will you deal with social distancing? (i.e. deliveries, meet-ups, appointments, etc.)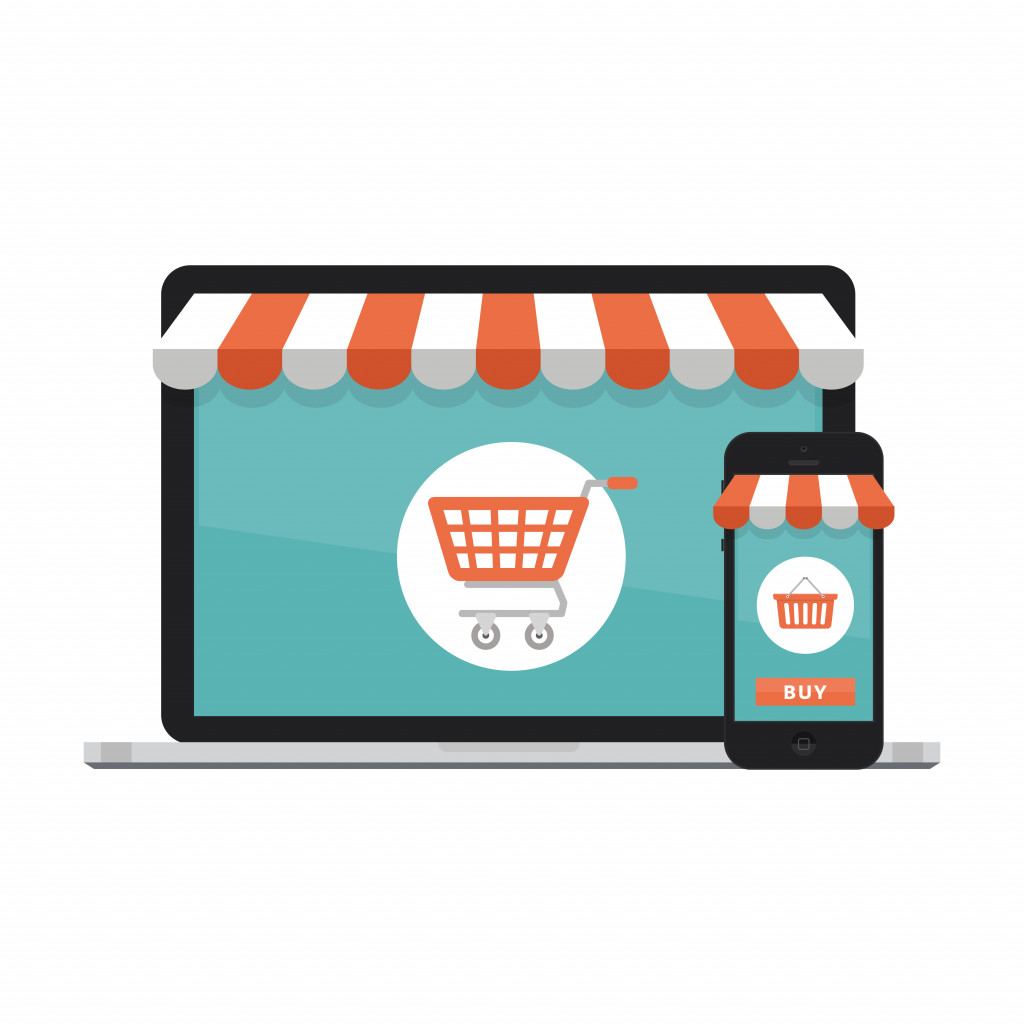 Advertising is where it's at
The good thing about online businesses is that the internet offers low-cost ways of advertising. Entrepreneurs can either learn the basics by themselves or hire a digital marketing agency to take care of the advertising needs.
1. Use social media
Social media should already be a given for online entrepreneurs. There's no denying that Facebook, Instagram, and Twitter have hundreds of millions of followers, so why not take advantage of that? They also allow businesses to run targeted ads to ensure the best reach. Facebook, for instance, has specific options for an audience. Advertisers can choose the age range, region, and interests. It's fully customizable to truly reach your demographic.
2. Catch people's attention through good visuals
Good graphic design makes a pleasant first impression to the customers because it conveys what the product or the service can offer, and it should be done within 50 milliseconds. Additionally, impressive visuals retain customers' attention and build trust. Take note that 94% of consumers refused to explore sites that poor design. The visuals can also be the identity of the business, setting it apart from other brands, so it pays to think about a design template and create a memorable logo.
3. Have a giveaway, promo, or discount
Who doesn't love free stuff and getting items for less? Using this tactic to launch your online business attracts new customers. There might be other people who would love to try your products and services but are currently on a budget. On social media, for example, common giveaway guidelines would be following a page, tagging other friends in the comments section, and sharing the post–all of which boost the reach of the brand. It's like asking other people to do the advertising for you.
Do you think you're ready to start an online business? Make sure you have all the essentials checked as well as get ready for digital advertising.