So, you want to start a delivery service? But you have to find out what you need to do to succeed in this kind of business. There are some things that you need that you might not consider before entering this new field.
First off, let's define what delivery service is. This is just another term for any small business of whatever name that specializes in delivering something of value. So naturally, this would include companies like FedEx, UPS, DHL, and other shipping services.
However, we're not going to talk about those. We're going to focus more on the smaller companies:
Food delivery services like DoorDash or Postmates.
Courier services like TaskRabbit.
Other companies that fall under the same industry: delivery services.
Find Your Niche
The hardest part of starting any delivery service is finding your niche. That's what will make your business unique, and that's what people will want to use over all the others (if they're better, that is). It would be best if you found out:
What you're delivering.
How you're going to deliver it.
What makes you better than all the other delivery services.
If you can find all three of these things, you should be well on your way to creating a successful company.
What you're delivering: This will be the basis of your business and, in most cases, what people will look for when using your delivery service. It needs to be something that is in high demand and can change with current trends/popularity.
Options: food (pizza, Chinese), alcohol (beer, wine), general merchandise (clothes, books), office supplies (staplers, paper).
How you're going to deliver it: This is where you make your business unique. You can stick with the tried-and-true delivery methods of automobiles and vans or expand into other more personalized types of transportation.
Options: car(s), scooters, bicycles, on foot.
What makes you better than all the other delivery services will make you stand out from the competition and why people will want to use your company over others. If they can't find an answer to this question for themselves, then there's little reason for them to pick you over everyone else.
Options: delivery costs, quality of the product/service delivered, convenience.
Things to know for starting delivery service
Now that you know why people want to use you over all the other companies, it's time to decide how much to charge for your services.
Price Of Service
There are two ways you can go about this: First, charge a flat rate per item you deliver. Second, charge an hourly rate for deliveries.
In most cases, it's best to go with the hourly rate simply because you don't know how long it will take or what you'll have to do to make a delivery. The customers won't care if they only pay $5 for a two-hour delivery or $25 for the same delivery. They'll be more likely to want you over a competitor that will charge them a flat rate while they wait rather than have the product ready when you show up.
Of course, this won't work with every customer, and your service may not even reach customers who would agree to pay hourly. But it's certainly worth a shot.
Business Permit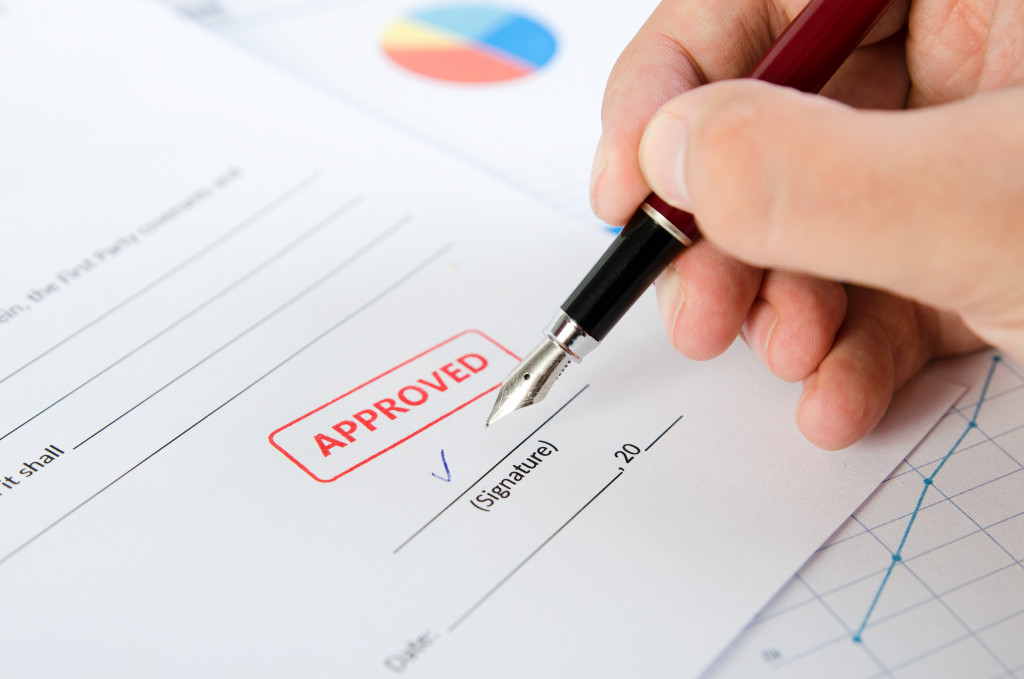 When you finally reach an agreement with the customer on how much they'll be paying and what they'll be getting, it's time to make sure your business is legal (in the case of most delivery services).
To do this, you'll need to register your business with the state to get a tax ID number. You'll also have to make sure that it's legal for you to operate in your area under local laws. Most cities will let just about anyone deliver things by bicycle or on foot, but vehicles are usually limited to companies with the proper licenses and insurance.
Other than the legal requirements, make sure you have a plan for emergencies and that your employees know what to do if something does happen.
Once you've established what people will be paying and what they'll get, how much money it will cost to set up and run the business, and that you (and anyone using your company) is following the laws in your area, it's time to provide a mileage GPS tracker for your employees to allow your business for a tax-free reimbursement for your vehicle's expenses.
The IRS allows reimbursement payments to employees for business-related auto use. However, you must prove that these reimbursements are not more than the business expenses needed for operating the vehicle. Automatic mileage tracking means employees don't have to worry about keeping track. The text stays consistent with the company-provided plan with no room for deviation.
Terms of Service
Finally, be sure to include a TOS or Terms of Service in your permit. It's not required, but it will cover some major points of your business. It should cover things like not using the service if it's illegal in that area, what to do with valuables being delivered and how you plan on dealing with any problems during delivery.
In most cases, all you need to start a successful business is a product or service to deliver and a way to get it there. There may be many other things you'll need, such as food permits or special licenses, depending on the type of business you have, but having these two at least is a requirement in most cases.