Those who are looking to enter the market in the Middle East can consider Dubai as a good place to set up their company. Many businesses go to Dubai since the emirate does not impose corporate income tax for most businesses. This encouraged not only big companies, but startups as well to open up an office in this Middle Eastern city.
Incentives for Businesses
Dubai also has several economic free zones where companies are encouraged to develop since their taxes are minimal if they are taxed at all. These zones aim to boost economic development in the area through the tax incentives the emirate offers.
The government of Dubai set up at least 18 of these industry-specific free zones across the city. While some of these zones offer a specific tax-free period, others have no limits on how long companies have the tax-free status.
It is also one of the countries in the world that do not have an income tax. Most of the revenue of the government comes from oil.
Dubai Startup Hub
Investors who are planning to start a business in Dubai can look to the entrepreneurship arm of the Dubai Chamber of Commerce and Industry, the Dubai Startup Hub. The hub manages different initiatives that can help startups to grow and sustain their business. These initiatives include networking events that allow businesses to connect with their market and other businesses to help them grow.
Hub representatives also provide advice to startups about the different challenges they face while trying to get their business off the ground. It also helps these startups ideas on how they can find opportunities to grow and expand their respective businesses.
Setting Up a Business in Dubai
Before investors set up a business, they should make sure their product or service is suitable for their clients. They need to make sure their target market needs the product or service they offer. If the product or service has a market, the investor can package it to increase its appeal.
If these investors already have a track record of successful ventures, they can access the Market Access program of the Dubai Startup Hub. The program provides investors with the chance to connect with companies that may find the product or service they are offering. It also allows these investors to avoid having to market their products or services on their own.
The city also has several institutions offering financial services to these startups. There are 52 banks in the UAE that are part of the UAE Banking Federation. So, startups will not have any issues when it comes to accessing financial services.
There are even foreign exchange brokers in case these investors want to invest money in the forex market. Some of these brokers may even offer an Islamic Forex account that is compliant with the Shariah Law. However, these accounts are mainly for members of the Islamic faith and the brokers require evidence of their faith.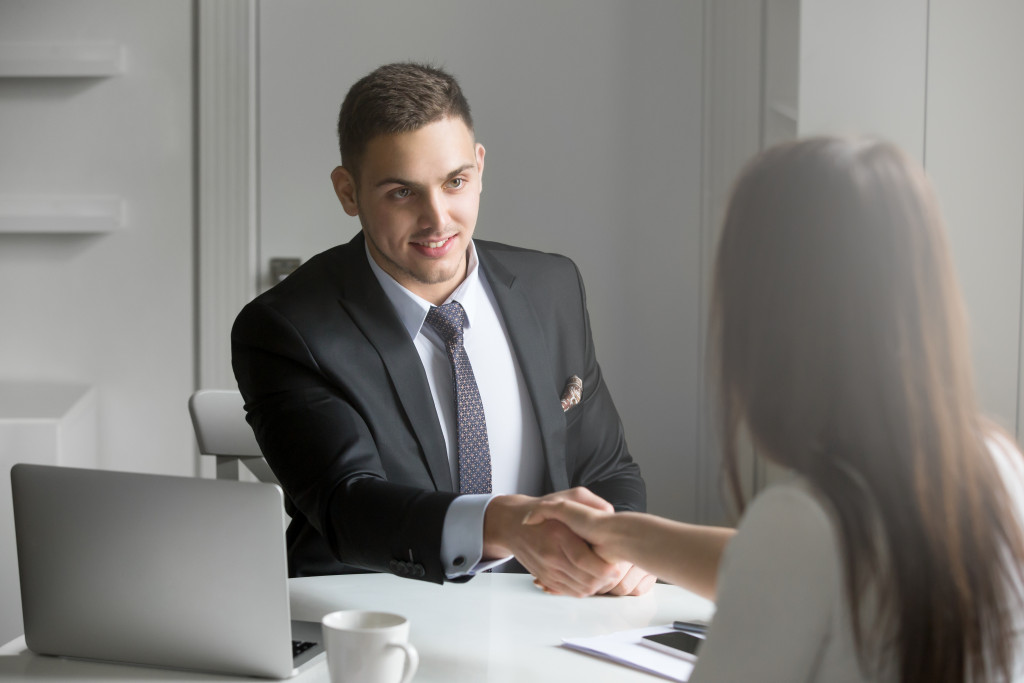 Accessing Business Services
Dubai is home to business institutions that offer accounting and legal services that investors can benefit from. Some of these entities even offer pro bono consultations. Other entities also provide forms that an investor can adjust to meet their needs in terms of business transactions.
Additionally, if the investor needs to file for VAT, the government portal is user-friendly and the investor can process VAT filings online. They can also hire a professional to help them with their filings, especially if they are unsure of some steps in the process.
Looking for Affordable Offices
Dubai is home to several co-working spaces where an investor can decide to set up a shop. These co-working spaces also allow the investor to network with other startups and learn from their experience in starting a business in Dubai. Additionally, these spaces are also affordable and offer several features, including a meeting room and proximity to hotels and restaurants.
Reaching the Market
The best way for a startup to reach its market in Dubai or anywhere else in the Middle East is through digital marketing. This is an advantage for an investor who already has an idea about digital marketing. But for new investors who just came into the startup scene recently, can join the online workshops and webinars the Dubai Startup Hub offers.
These workshops consist of different digital marketing topics, such as the domain registrar and setting up a website through a web hosting company. An investor should take advantage of these online workshops and webinars to allow him to start, grow, and develop his business in Dubai.
Setting up a business in Dubai can be challenging. But the emirate offers a lot of resources to startups who want to locate their headquarters in this Middle Eastern city.