Each business has a common goal: to achieve success. Success in a company is measured in different ways. One of the most critical indicators of success is how much profit one gains in a business. Customer satisfaction comes next. Another important indicator is the happiness of the entrepreneur themselves. Once an entrepreneur is satisfied with the results, consider it an achievement for the business.
Different ways can be done to achieve these indicators and ultimately succeed in business. It involves focusing on various aspects of your business. Let's look at them one by one.
Marketing and Sales
Sales are different from marketing. The US Chamber of Commerce defines marketing as a process with a goal to familiarize customers with a brand or product. In the general sense, it is about creating a brand. In creating a brand, the marketing team defines who a business's target consumers are and how each product can respond to their needs.
Sales, on the other hand, is a process that involves converting brand awareness into profit. The members of the sales team are the ones who interact with the consumers directly and answer customers' questions about a particular product or service. In short, marketing sets your business up and makes the brand known to consumers. Sales reap the benefits of marketing.
This is why marketing is essential. Knowing your brand and introducing it to your consumers is important. This is the stage where the people build their opinion about your brand. Marketing involves having a social media presence. To measure your online visibility, accessible and easy-to-use tools like Google Analytics can help track your website traffic.
Traffic is the term used to define how many people visited your page. This is how you know if your website is getting the attention it needs.
A successful marketing strategy must be converted into leads and, eventually, paying customers. This is where sales come in. To increase sales, a small business can gather visitor information from the website. They can offer these visitors some sample products, an exclusive upgrade, or a free trial. By doing so, you are convincing customers to try out your product and eventually purchase it and become regular consumers.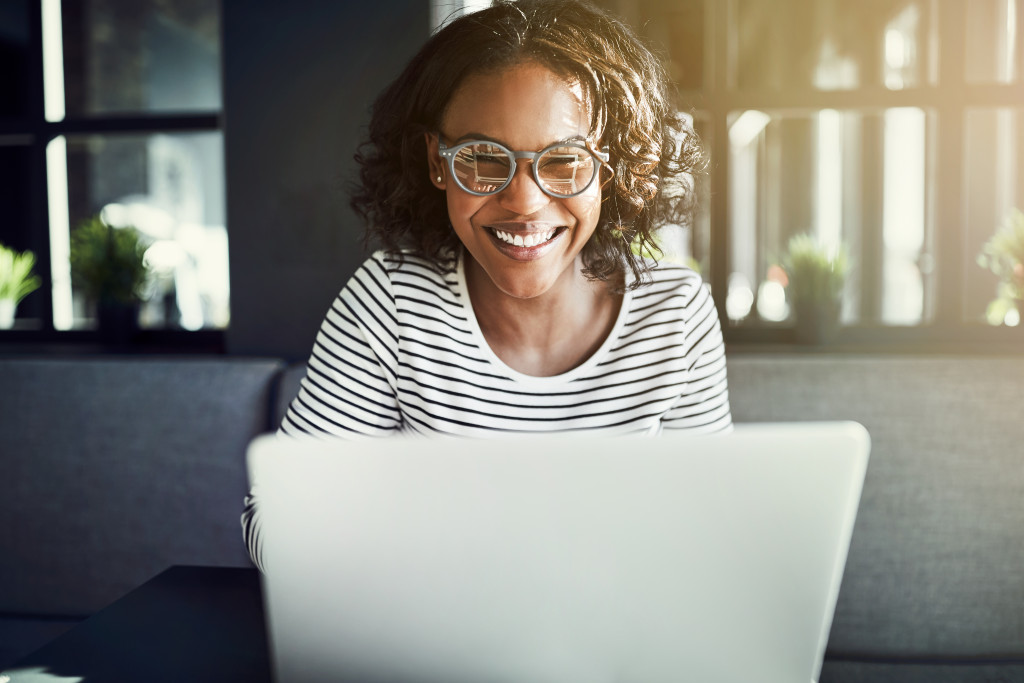 Online Presence and Staying On Trend
Some agencies can help you develop an application for your business. Having an application can show your customers that you are updated with the latest trends. It provides easy accessibility to your products online. Keeping your app and website updated is another thing.
Constantly updating your application and website makes a massive impact on your business. This enhances your visibility in the online world. Keeping your contact information updated on your website is crucial so customers can quickly email or call you if they have any questions regarding your product or service.
Another way to stay on trend is to keep yourself updated with the latest news. Consumers respond to the brand according to how the brand responds to current issues around the world. For instance, when the pandemic started, customers were looking for brands and businesses that take necessary precautions for COVID19. People were looking for security, and this is one of the things your business should give.
Staying on trend is important because it is like knowing what your consumers are concerned about. If you know what your consumers want, you can develop and offer a product or service that satisfies their needs.
Employees
Employees are the machinery that operates the business. To improve efficiency and productivity among employees, you can implement several means.
One way is to make work enjoyable and not feel like work. This can be done by organizing social events at work. You can even schedule a bring-a-pet day; pets are great stress relievers and can make a day of work in the office fun.
As a small business owner, do not forget to give employees incentives for great work done. Even a small gift or token will do; what's important is the thought of recognizing a job well done. This motivates employees to push harder and reinforces them to consistently do great work.
Additionally, encourage professional growth among your employees. An organization will fail without a culture that supports continuous improvement among its staff. Hence, offer a mentor-mentee relationship with your employees. An alternative is to allow them to get online training and seminars.
In addition, The New York Times discusses the three fundamentals in achieving productivity at work. It states that to achieve productivity, employees must learn how to be accountable at work. This will happen if you allow your employees to be flexible, set their schedules, and accomplish tasks based on their judgments.
Also, allow room for improvement. Everybody makes mistakes, but this is how we all learn and grow.