According to Statista's data, media device usage increased during the onset of the Coronavirus pandemic as countries around the world started implementing lockdown and social distancing regulations. 70% of the total population spend at least an average of 3 hours a day on their smartphones or other mobile devices.
It has been months already since health and safety orders were in place and phone usage has not ebbed. For fear of catching the virus, most consumers rather make their purchases online than risk their health and safety going to physical stores. Moreover, several retail establishments were ordered temporary closure to mitigate the spread of this deadly disease.
The small business sector was among the worst affected industries by lockdown regulations. Since their brick-and-mortar stores are indefinitely shut down as the threat of the virus remains, most of these small businesses are resorting to digital solutions for them to survive this pandemic and even beyond.
Nonetheless, even before the outbreak of the Coronavirus pandemic, the need for businesses to embrace digital technology is apparent. People use their mobile devices to virtually do anything: entertainment, education, shopping, and even working.
You do not want to be left out of the competition with your outdated website interface. Consider working with a software consulting firm, like Capsher Technology, to help you in creating a mobile-friendly website. Investing in such an interface is worthwhile for several reasons.
What Is a Mobile-Friendly Website
Known as well as responsive web design, a mobile-friendly website offers a streamlined experience when using the website. It displays the website correctly on any mobile devices such as Android, iPhone, and Blackberry, thus the term "responsive" design.
Reasons Why Your Small Business Needs a Mobile-Friendly Website
Google Says So
Back in 2015, Google announced an important update regarding mobile-use. Dubbed as "mobilegeddon", the mobile-friendliness of a website became one of the criteria for Google search ranking.
This kind of announcement means business to a lot of industries. If Google would not rank your website in its search engine, you will lose hundreds or thousands of potential customers.
For you to check the mobile-friendliness of your website, you may use Google's mobile-friendly tool. You just simply enter your domain to start the test. Using such a tool helps your company evaluate its search engine ranking performance.
Maximizing Your Website Development Investment
So, you have invested in website development for your business. However, you need to understand that not all consumers will be looking at your website on their computers and laptops. In this fast-paced world, people rather use their mobile devices.
It would be a waste of resources if a potential customer would not spend even a couple of minutes navigating your website on their mobile phones. Customers would perhaps prefer doing business with a competitor because their website is responsive to mobile use.
The solution? Make your website fit the mobile interface.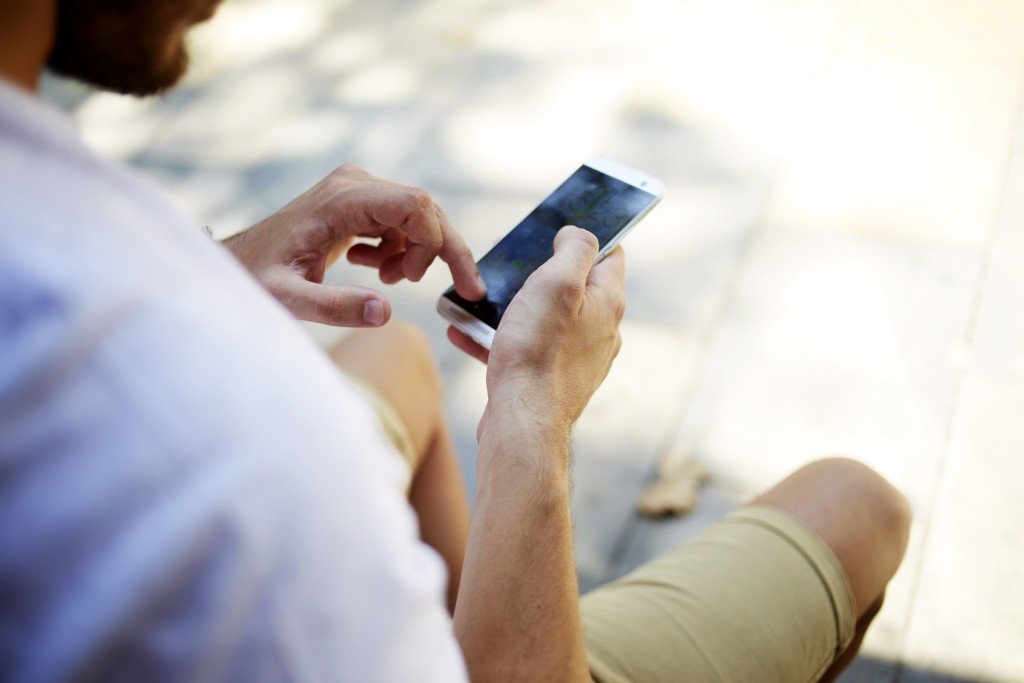 Consumers Expect You to
In this day and age, consumers, especially millennials and gen z-ers, expect businesses to have a digital presence. Without a website or even a social media page, your business would only appear sketchy and untrustworthy.
Furthermore, consumers nowadays are on the go. The majority of people switch between different devices when accomplishing a task. People expect businesses to offer a smooth and easier transition when checking their websites from one device to another.
Traditional websites do not offer the same level of functionality as mobile-friendly ones. They often have longer loading time and have an unfriendly user interface.
Gives You Competitive Edge
In any industry, staying on top of technological advances and listening to the pains of your customers gives you leverage over competitors. Also, during this time with supply chain disruption, logistics problems, and other business delays, competition in eCommerce is fierce.
You also need to face the fact that a lot of your competitors are also opting for a mobile-friendly website. By having a responsive website, you help your business stay ahead of the game.
A mobile-friendly website will help you maintain your Google search rank and more customers would prefer to do business with you because of the smooth user experience your website offers.
Improves Customer Experience
Customers these days also prefer to do business with companies that offer omnichannel means of communication. Customers want to reach you easily in case they have questions, concerns, and feedback on your product or service.
With a mobile-friendly website, customers will have an easier time navigating your page and contacting you. It will help enhance customer experience, thus boosting brand loyalty.
Having a mobile-friendly website offers a long-term solution for your business. It is easier to maintain and is cost-efficient. With all these reasons laid out for you, perhaps this is the time to consider working on making your website mobile-friendly.