A home is essential for people for a variety of reasons. It serves as a place for people to rest, a secure place to keep their belongings, and a place where people can raise their families. In addition, many people see their home as an investment, often renovating it to increase its value. According to data from the National Association of Home Builders, the average cost of a significant home renovation project in the United States was $59,000 in 2016.
There are many reasons that people may choose to renovate their homes. Some people may want to update the look of their home, while others may want to improve the functionality. However, it is efficiency that is often the most critical factor for people when they are considering a home renovation. After all, a more efficient home will usually result in lower utility bills and may even increase the home's value.
There are several different ways that people can make their homes more efficient. Here are some you can try.
Window Improvements
Windows are an essential part of making a home more efficient. They allow natural light to enter the home, which can help to reduce the need for artificial lighting. In addition, windows can help to improve air circulation in the house, which can help to reduce energy usage.
Homeowners can choose various window types in a home to improve its efficiency. Some of the most popular styles include double-paned windows, triple-paned windows, and windows with low-E coatings. These types of windows can improve insulation and prevent heat loss.
It is essential to consult with a professional before installing new windows in your home. They will be able to assess your needs and recommend the best type of window for your home.
However, it will be necessary to do the installations or renovations one at a time to ensure privacy does not get disturbed.
Roof Improvements
Another area of the home that homeowners can improve for efficiency is the roof. The right type of roofing material can help to keep the home cooler in the summer and warmer in the winter. This strategy can help to reduce energy usage and lower utility bills.
Some of the most popular types of roofing materials include metal roofs, asphalt shingles, and tile roofs. Each type of material has its advantages and disadvantages, so it is essential to consult with a professional to determine which one would be best for your home.
It is also essential to have the roof regularly inspected to ensure no leaks or other problems. Leaks can lead to moisture damage, which can be costly to repair.
Energy-Efficient Appliances
One of the best ways to make a home more efficient is to install energy-efficient appliances. These appliances use less energy than traditional models, which can help to reduce utility bills.
Many energy-efficient appliances are on the market, including refrigerators, dishwashers, washing machines, and dryers. Homeowners can also choose energy-efficient models of stoves and ovens.
It is essential to compare the cost of the appliance with the savings you will realize on your utility bills. Sometimes, it may take a few years for the device to pay for itself in savings.
In other cases, the appliance may never fully pay for itself, but the energy savings can still be significant. However, the savings will vary depending on the device and your specific energy usage. It will also be expensive, making it necessary to take it as a long-term investment to purchase once at a time.
Energy Performance Tests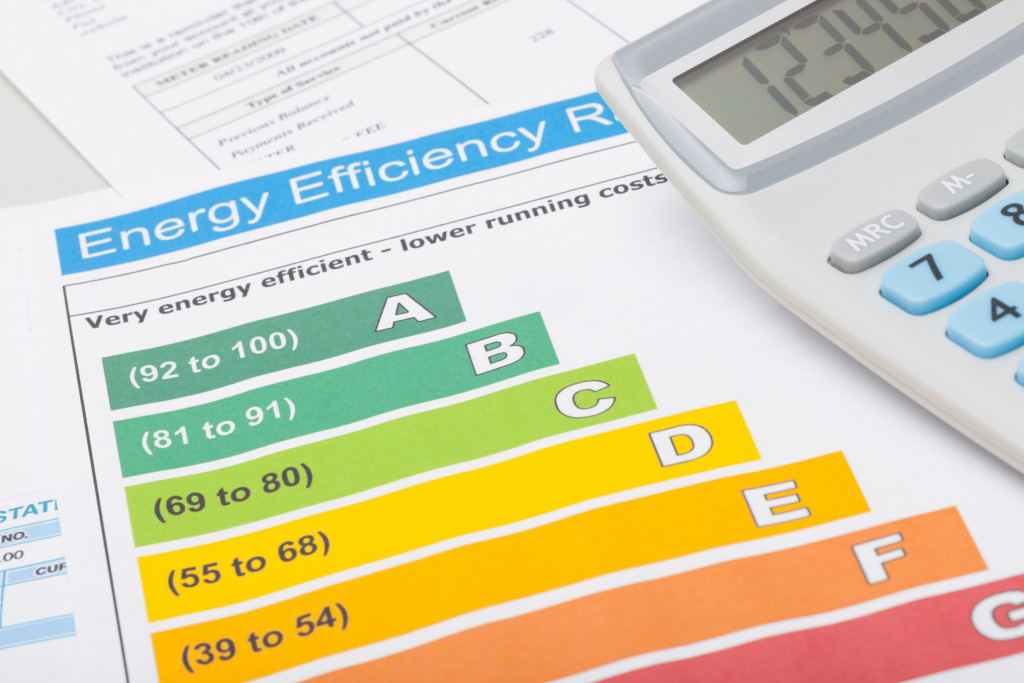 Electrical Performance Certificates are documents that show a home's energy performance. They contain information on the home's energy consumption and list the improvements that can make it more energy efficient.
EPCs are necessary for all homes in the United Kingdom sold or rented. Landlords also use them to assess the energy efficiency of their tenants' homes.
EPCs are purchasable by contacting a qualified assessor. The assessor will visit the home and perform various tests to determine the home's energy consumption. They will then create a report with the results and recommendations for improvement.
Homeowners can use EPCs to make informed decisions about their home's energy efficiency. They can use them to see how their home compares to others and see what improvements can get made. EPCs are vital for making a home more efficient and help homeowners save money on utility bills. If you plan to sell your home, it is essential to get an EPC. It will make your home more attractive to potential buyers and help you sell it faster.
Final Thoughts
Homeowners can reduce their energy usage and save money on utility bills by taking simple steps. By improving the efficiency of their homes, they can reduce their carbon footprint and help the environment.