There's always that one person who can't start their day without having a cup of coffee—so much so, that it would be foolish for anyone to cross paths with them until after they've had their first cup. Some people are so committed to their passion for the bean that they go the extra mile, experimenting with brews and flavors, methods of preparation, and even using their very own engraved mug for their cup of Joe.
Every day, people consume three billion cups of coffee all over the world. The United States, being the country with the most coffee intake, drinks 400 million cups of coffee daily. Remember that one person who can't start their day without coffee? People like them are everywhere, and almost half of coffee-drinkers say that the drink is their primary source of motivation and energy throughout the day.
There's even a special commemoration, locally and globally, in honor of the brewed beverage: National Coffee Day in the USA is celebrated on September 29, while International Coffee Day is marked on October 1.
The International Coffee Organization and the Coffee Crisis
The International Coffee Organization (ICO), the organizer of International Coffee Day, does not only focus on coffee lovers, though. This year, the organization is highlighting the plight of coffee bean farmers.
As the demand for coffee heightens, branded coffee shops have taken specialty concoctions to the next level—and coffee aficionados are willing to spend their hard-earned money on it. For instance, your typical millennial will spend approximately $2,008 on coffee, annually, while a Gen Xer doles out up to $1,410.
However, these whopping numbers have failed to benefit coffee farmers.
For two years, there has been a surplus of crop yields; thus, there has been an oversupply in the market—despite the increased consumption demand. As a result, the market price of coffee beans, as well as wages of farmers, continues to dwindle, reaching the lowest price in 15 years. As coffee farmers' pay decreases, inflation continues to affect the cost of labor and farming materials, making the dilemma all the more challenging. Because of this, the ICO started a pledge to help alleviate the plight of coffee farmers.
How does coffee consumption affect the environment?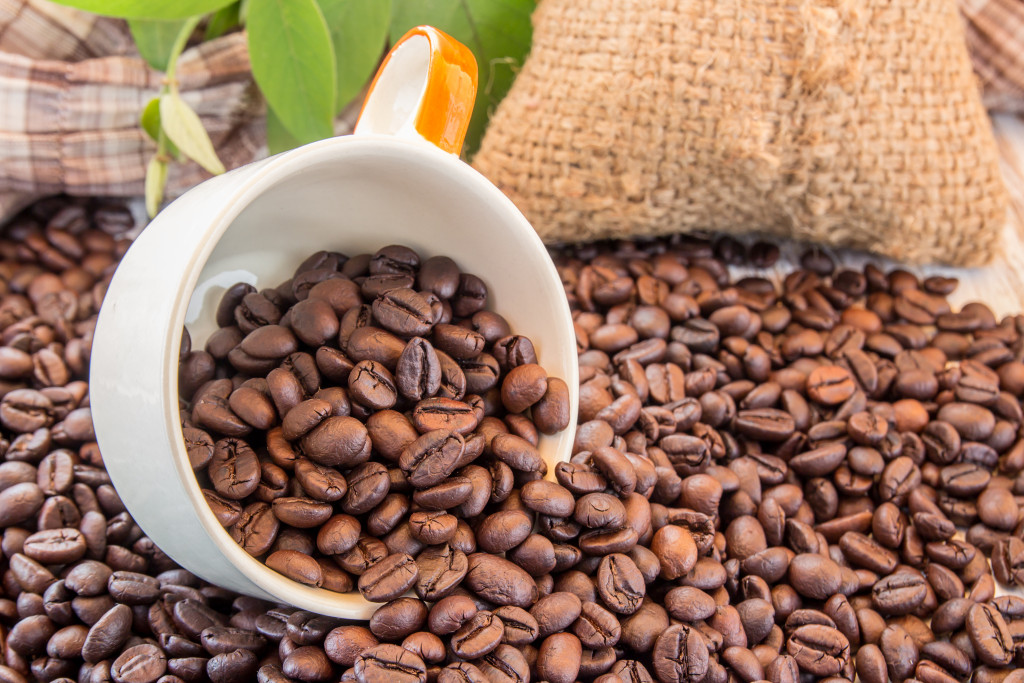 Drinking coffee is not harmful to the environment, but its packaging can be. If even a fraction of the three billion cups of coffee came from coffee shops, imagine the cups, lids, and straws that end up in the garbage. While statistics show that 79% of Americans make their own coffee at home, on average, 60% of coffee drinkers in the USA will still visit a coffee house once in a month, at least. An American coffee shop serves around 230 cups every day. Of that number, only a small percentage will be served in non-disposable mugs at the shop. Most customers will grab their coffee to go, either to take with them to work, college, or wherever else.
This means that a significant amount of takeaway containers goes to waste daily. This matters because the impact of packaging on the environment is tragic, as landfills overflow and proper waste management proves a herculean endeavor.
What coffee-drinkers can do, then, is to carry reusable cups, tumblers, or mugs with them. It's eco-friendly, and the additional personalization gives them more satisfaction. Plus, local coffee shops will be thankful that they can save some money on containers and packaging.
At times, it's necessary to stop and think of the web of factors involved in your actions. It's not always as simple as one, two, and three. As you go and take your cup of coffee for today, think about the farmers and the environment and what you can do to help make things better.