We live in a world practically governed by the digital landscape, so countless jobs are produced simply from the requirements of the ever-expanding space it takes up. That said, this broad field also means a market populated with tons of competition out there and a need to cut above a constant barrage of media and information to get work from clients. If you're a digital freelancer, make sure you make use of these tips so that you don't fall behind.
Create and grow a mailer list.
It is a great way to connect to your audience directly without necessarily having other distractions to scroll toward. With email marketing, you can target new consumers and create engagement from existing ones. It beats out different forms of client-targeted marketing online, with experts like "Photography to Profits" using it as a core part of their marketing tactics when creating campaigns for photographers who want to expand their reach. This method is buildable and gives a more guaranteed return of investment.
Curate your online portfolio.
Sure, you can have your LinkedIn profile and a collection of your work on a hosted page. However, it still adds that extra touch of credibility and interest if you have a designated portfolio online. If you can have a site that people can visit, this can do wonders for building trust and getting more interactions. Even if you start off using social media as your essential portfolio of sorts, you'll want to make sure that you highlight not just your best work but your specific messaging or style that makes you stand out from the rest.
Get clients to network for you.
Of course, this doesn't mean forcing them to hook you up with other clients. However, if you can have a reliable platform for reviews, you actively ask for feedback, and you encourage spreading the word. You can expand your audience simply from having one client talk to another and more about what you have to offer. Word of mouth and reviews are some of the most trusted resources in this day and age. 84% of people trust them as a gauge on the quality of a product or service. So you should bank on that.
Know what you can automate.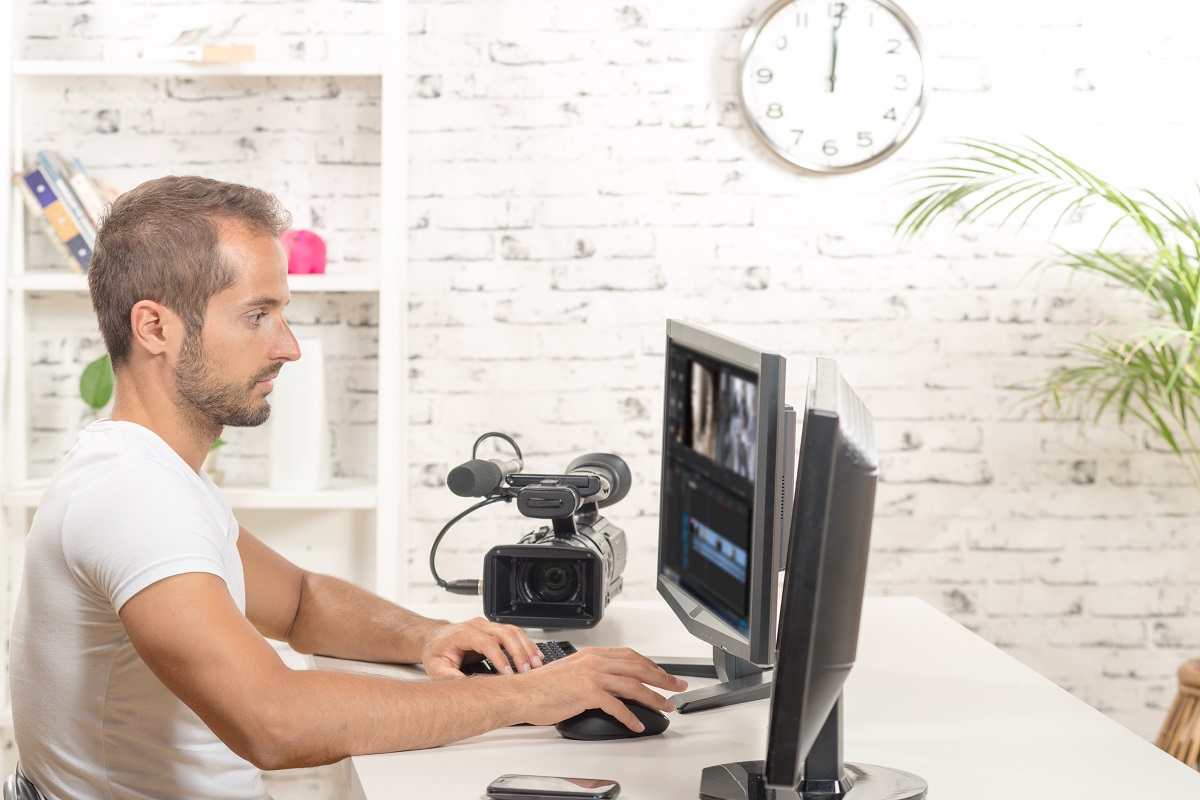 From your social media posts to the basic format of your presentations, it's good to know which things you can automate so that you have more time on your hands. You can efficiently check things off the list, and you have a uniformity that professionally pervades everything.
Bring in the search results.
Being in the digital field likely means that you know how important search engine optimization is, so apply this same tactic to yourself. Even if you don't make use of paid content, tailor your posts and activity so that you can rise on the search results page when people look up things relevant to your field. Be active with your content posting, and make sure you use the right keywords.
In the United States alone, there are over 56 million freelancers on platforms like Upwork. Make sure you stand out by using these tips to your benefit.